4 Days/3nights Gastro-Oenological Gateway in Boutique Pazos in Galicia
Up to 7 days before the start date, there is NO CANCELLATION FEE
Private group gateway
Private transfers included throughout the whole experience
Intended for private small groups of 2 to 8 people
4 days/3 nights Breakfast included in Boutique Pazo
Pazo or similar in Ribadavia
Pazo or similar in Caldas de Reis
Pazo or similar in Vigo
Dinner at the accommodation in Caldas de Reis
Visit to Pazo de Rubianes with wine tasting
Travel insurance
Total cost by individual in a doble/triple room: From €529
A deposit of €30 will be required with the view to formalise the reservation. The rest will be paid 15 days earlier than beginning date.
Gateway, intended por private small groups (2 to 8 people) with private transfers and private driver throughout the experience of 4 days/3 nights Gastro-Oenological Gateway in Pazos or Paradores in Galicia with guided visits. There will be a route of Pazos/Paradores where we will enjoy wine tasting in various wineries and visits to these great monuments that are the history of Galicia
In Galicia you can find about 900 listed Pazos with different utility in each case. Among them are vineyards, restaurants, paradores... where history and pleasure mix between idyllic landscapes.
The Pazos were small manor houses of the Galician lower classes of the nobility that they were normally located in the countryside. We will visit some of these Pazos and charming villages with guided tours and wine tasting in some of the best wineries.
In this gateway we will enjoy accommodation in Pazos located in Ribadavia (Ourense), Caldas de Reis (Pontevedra) and Vigo, but also, we will enjoy its gardens, decoration and comfort, as well as a unique atmosphere.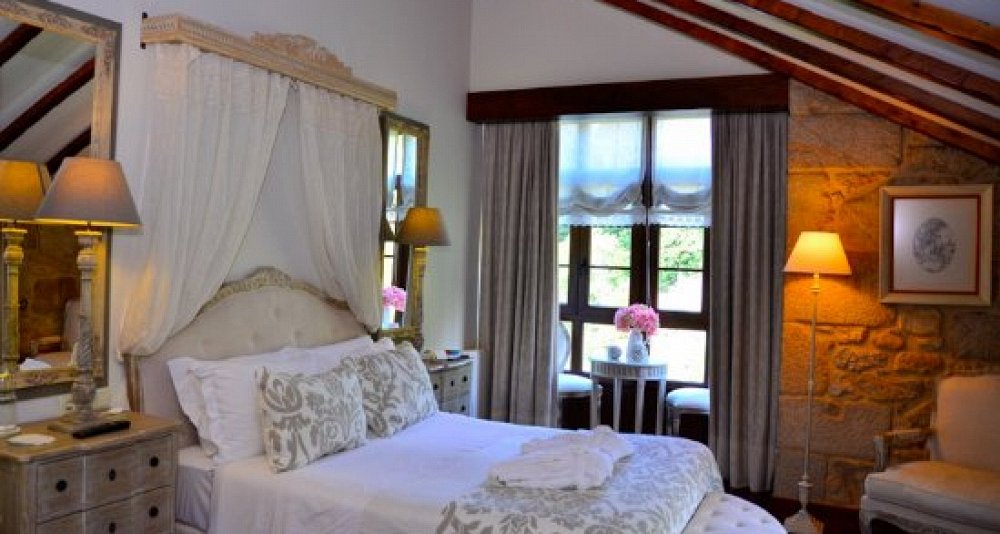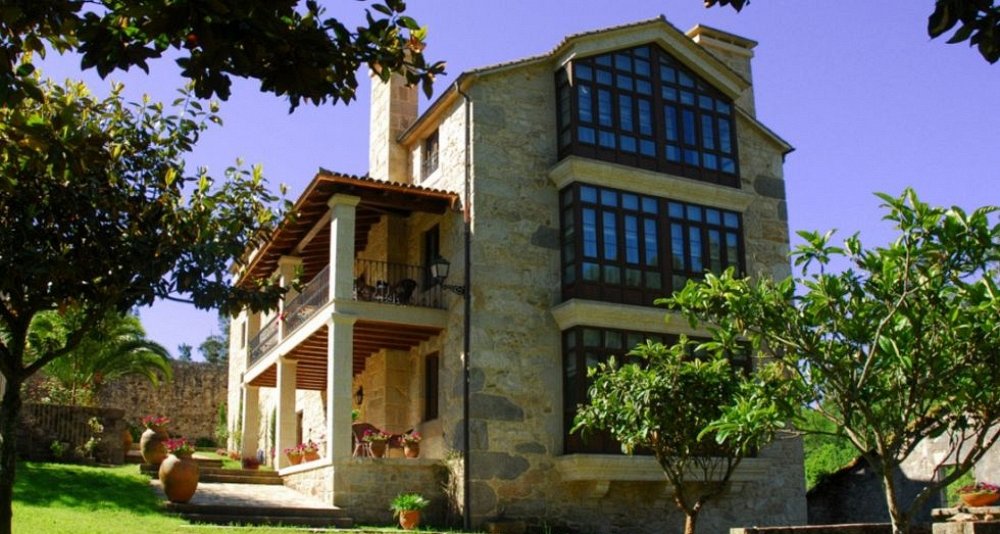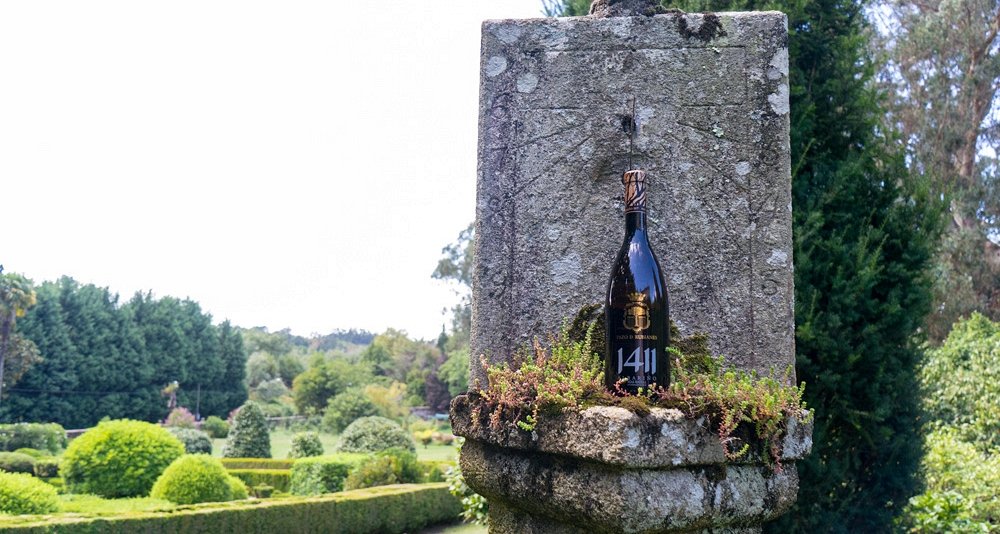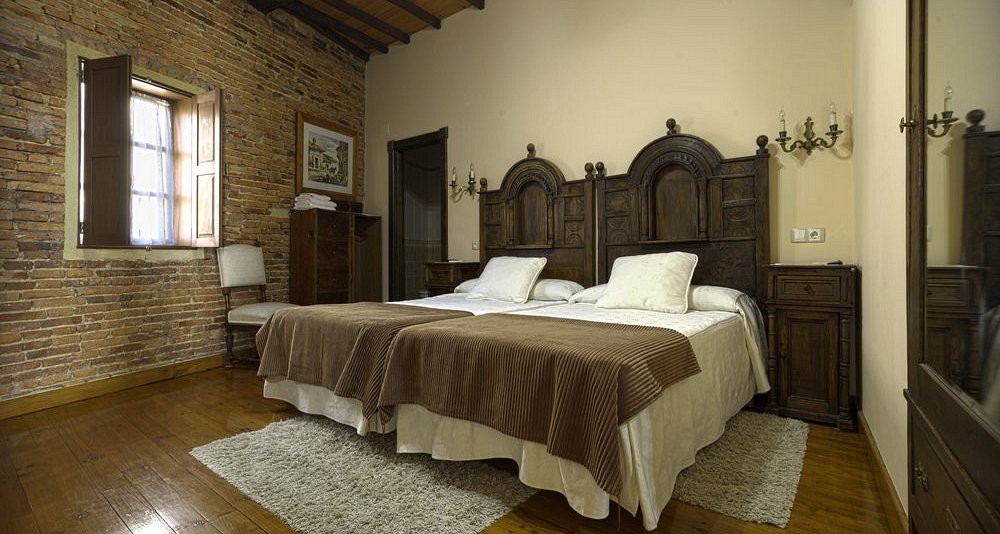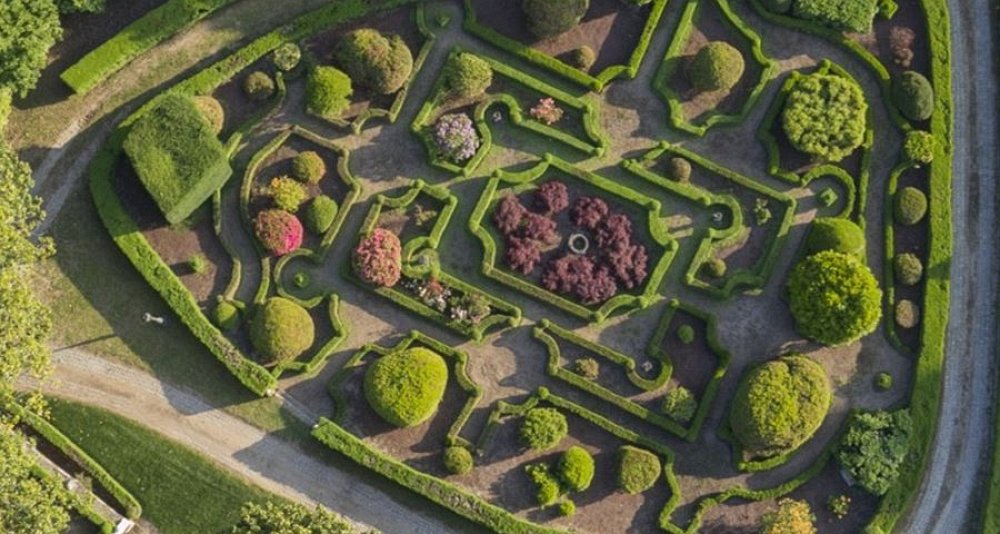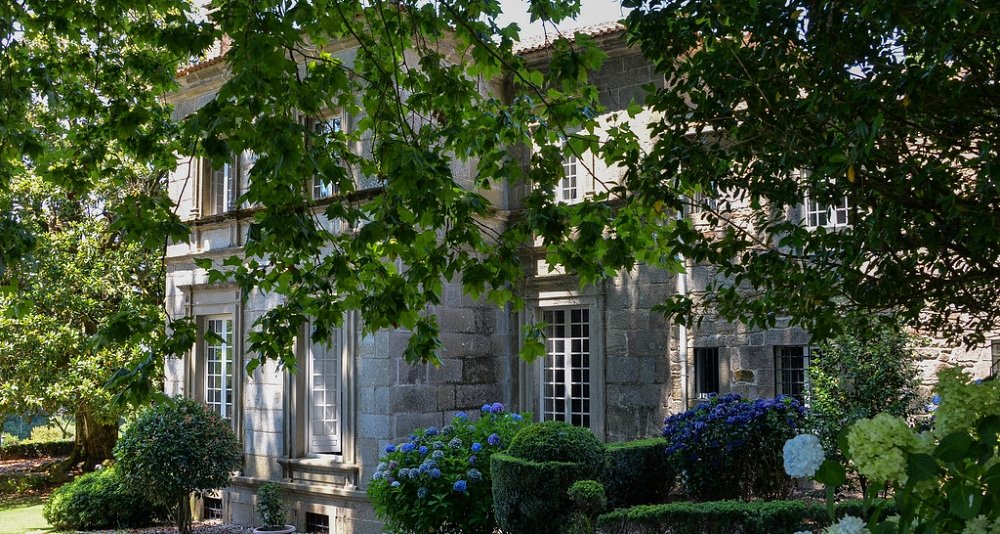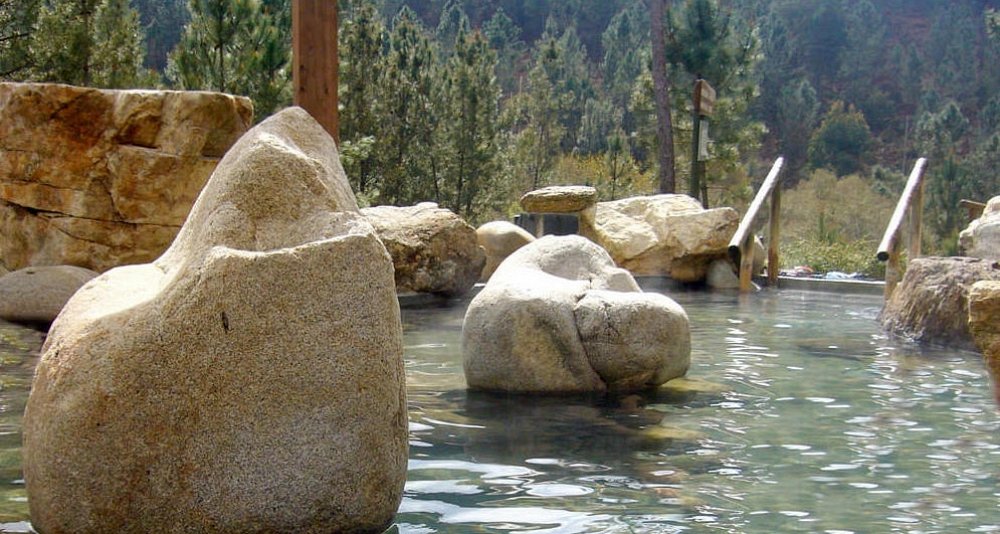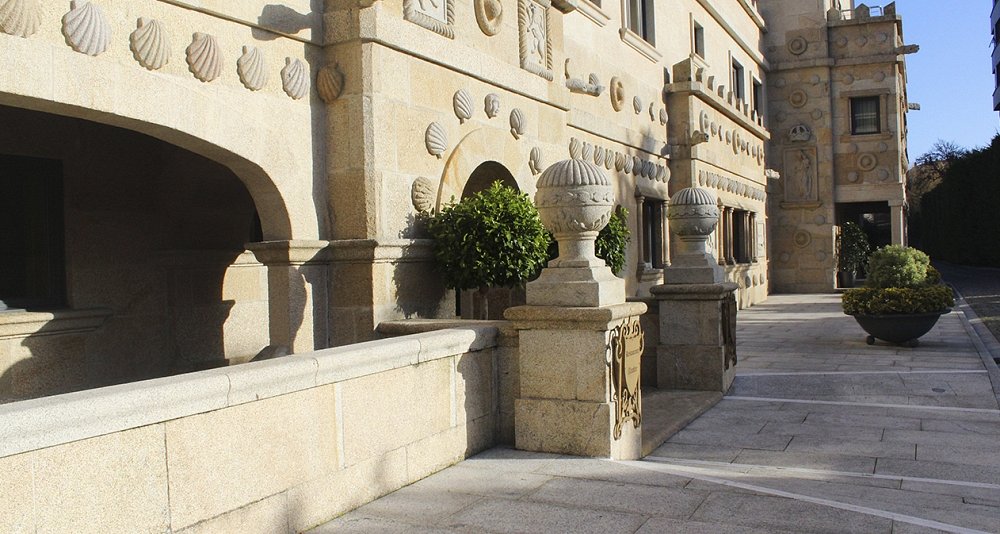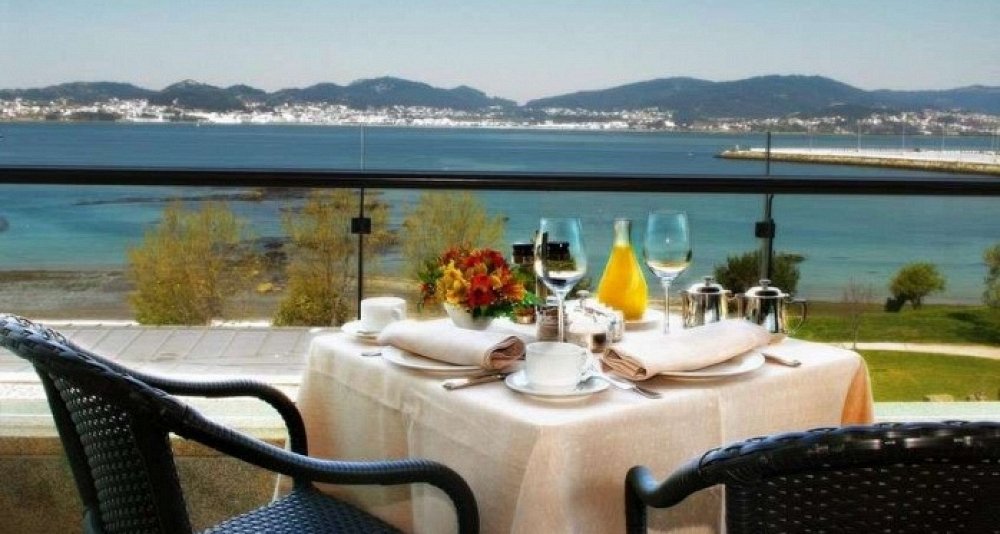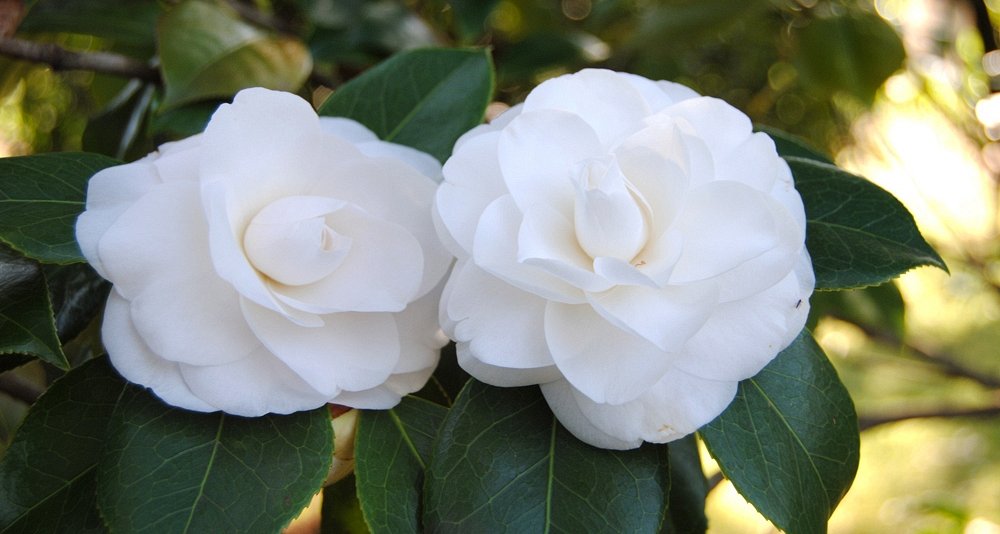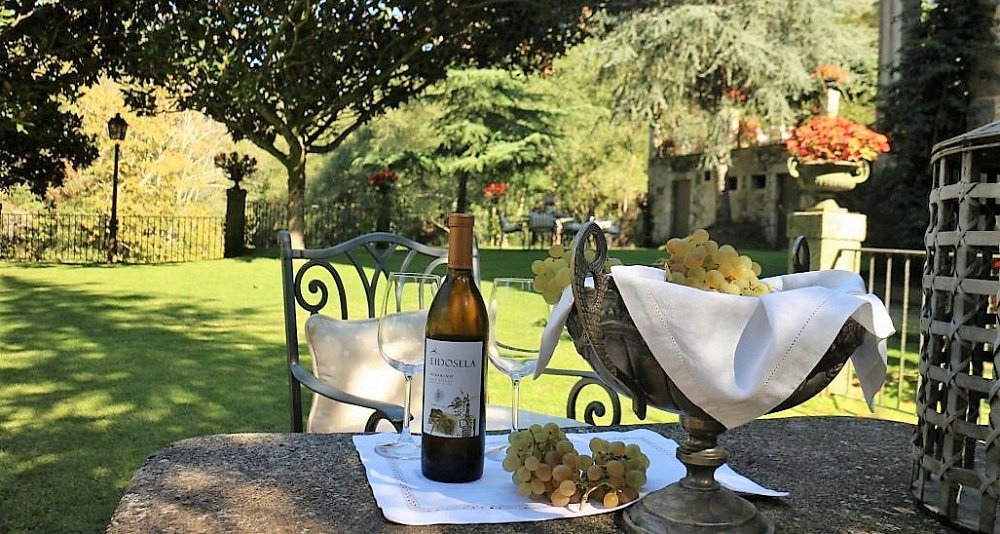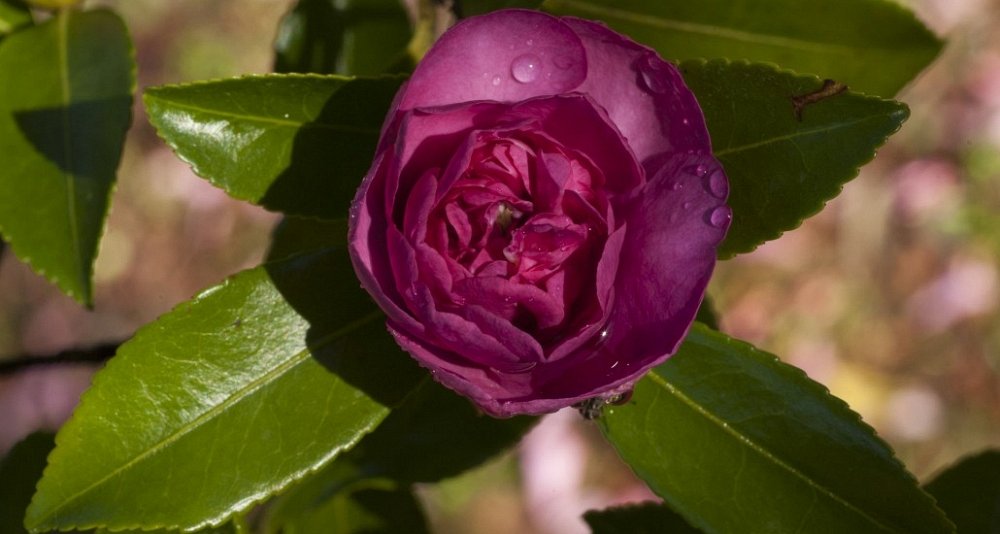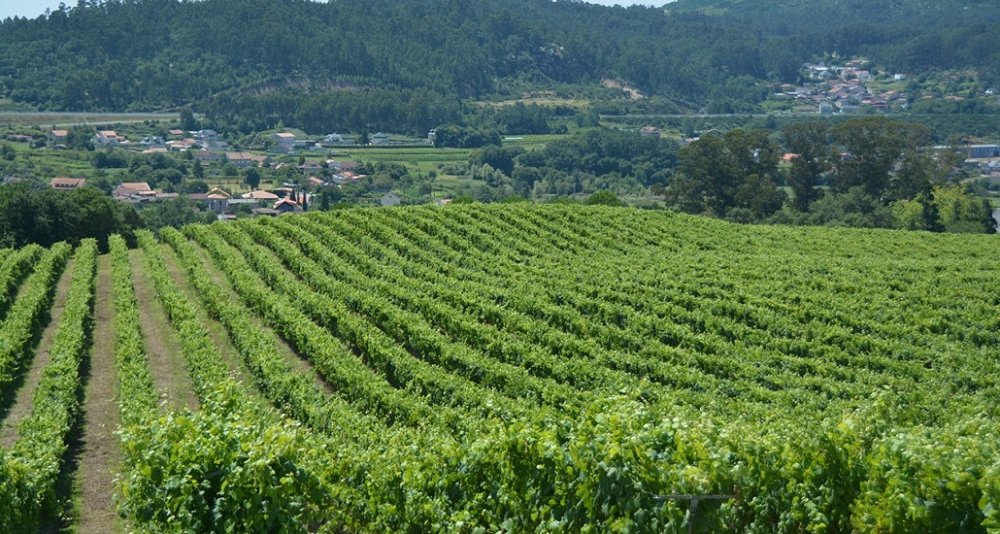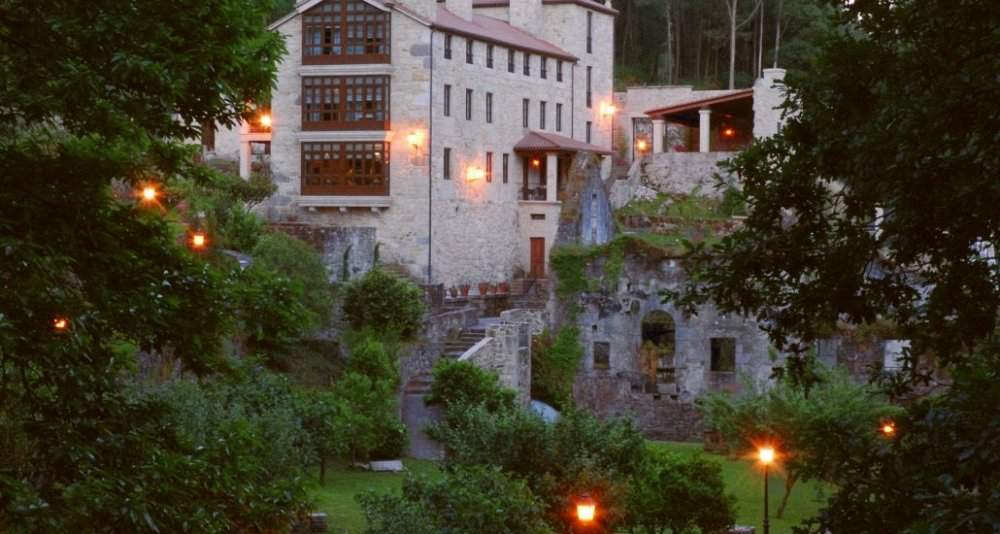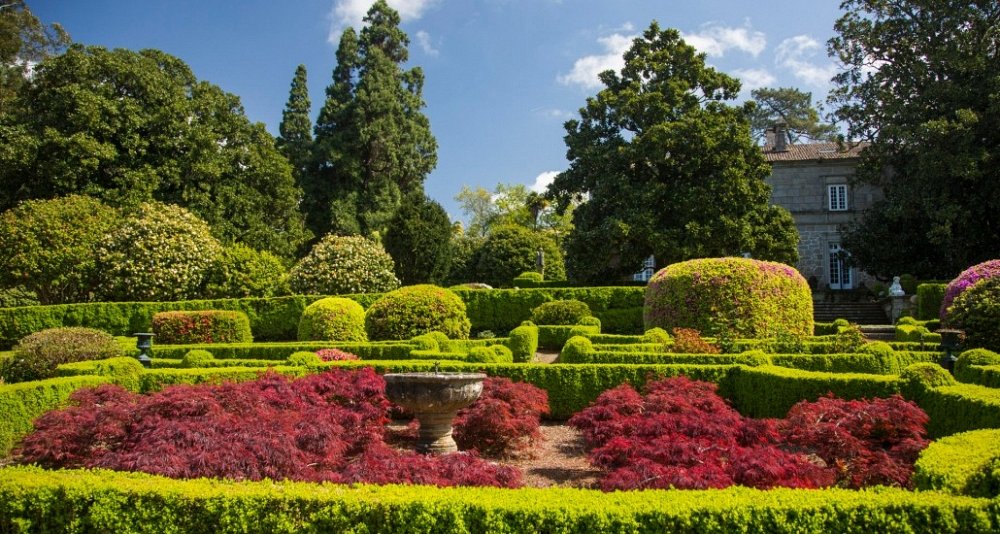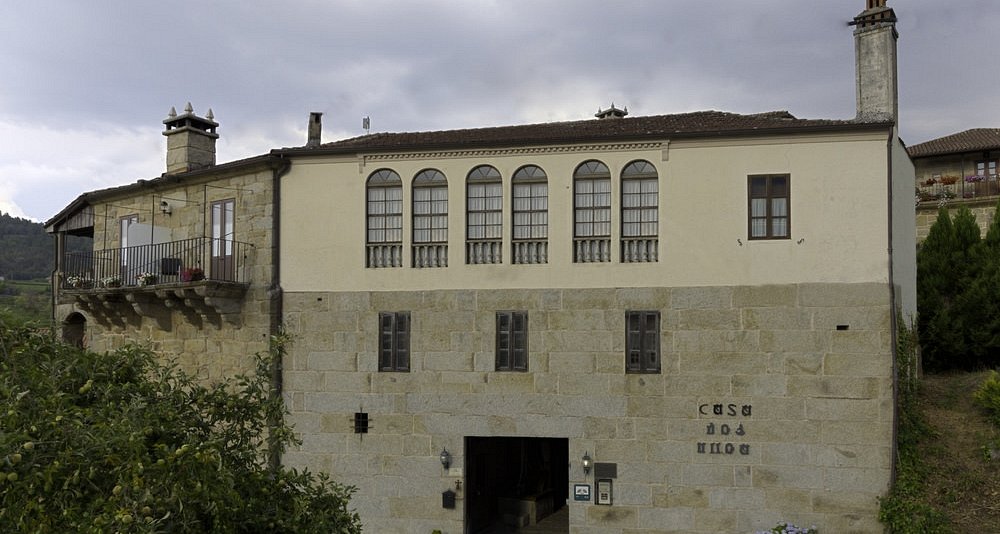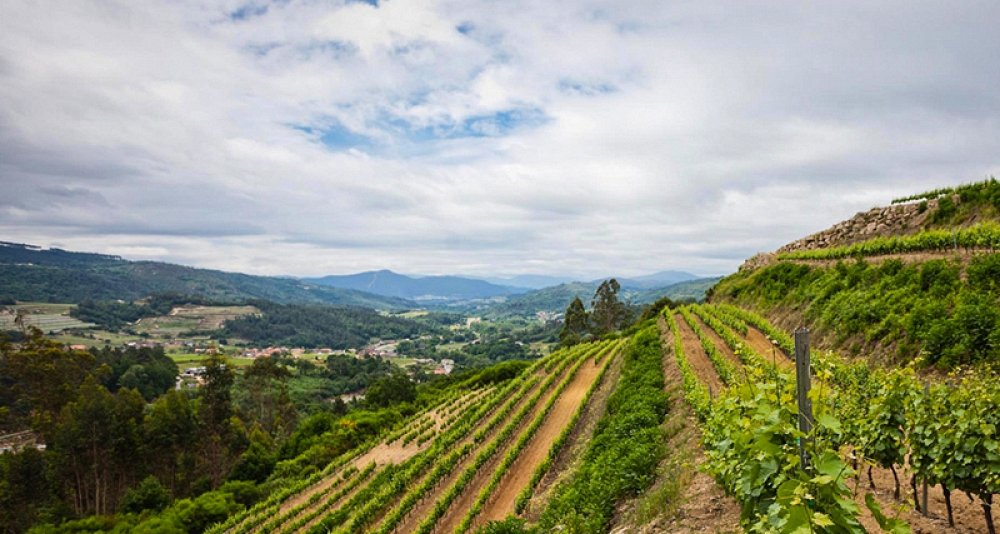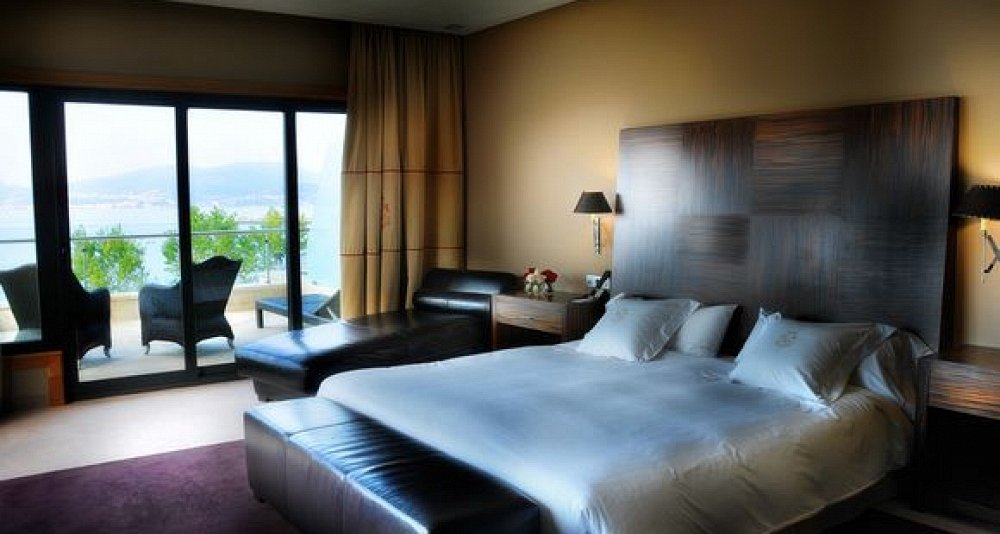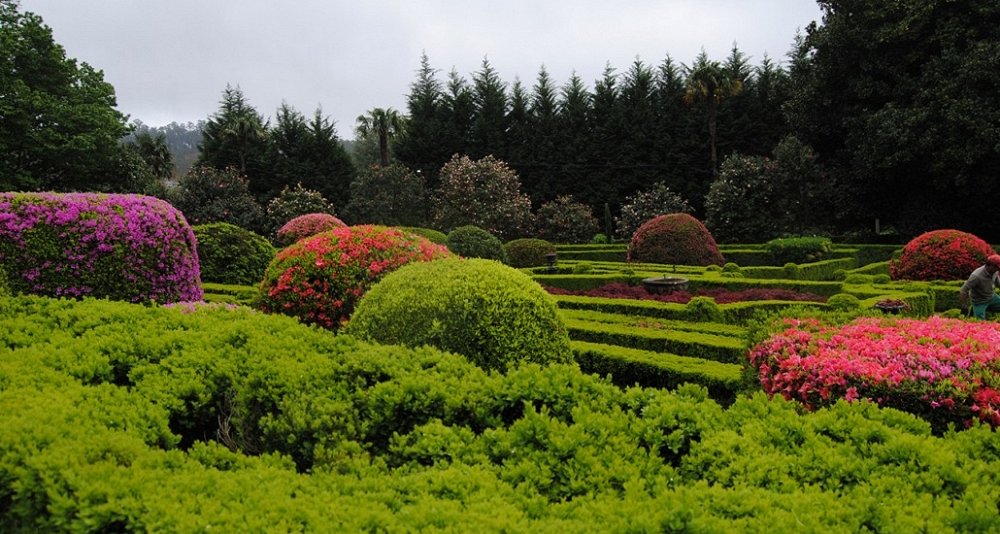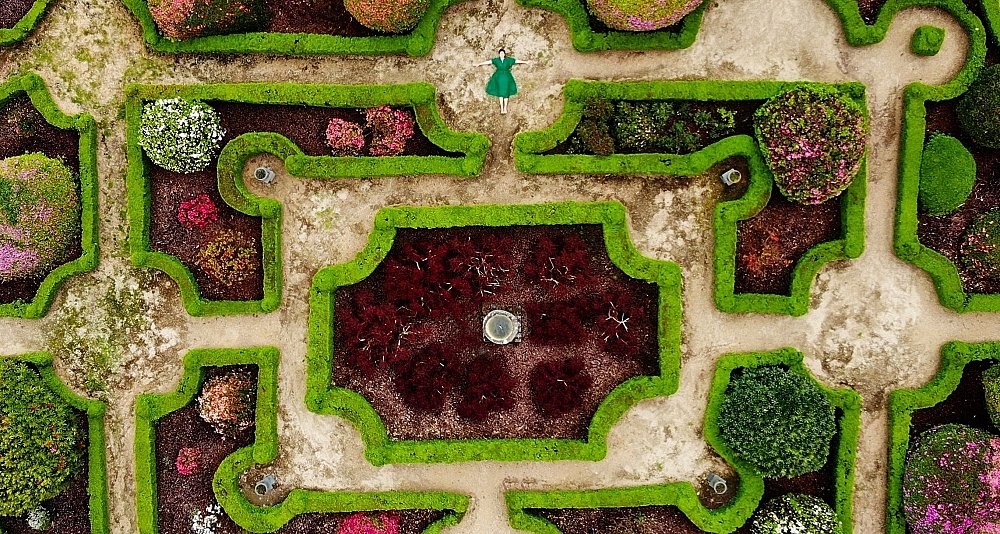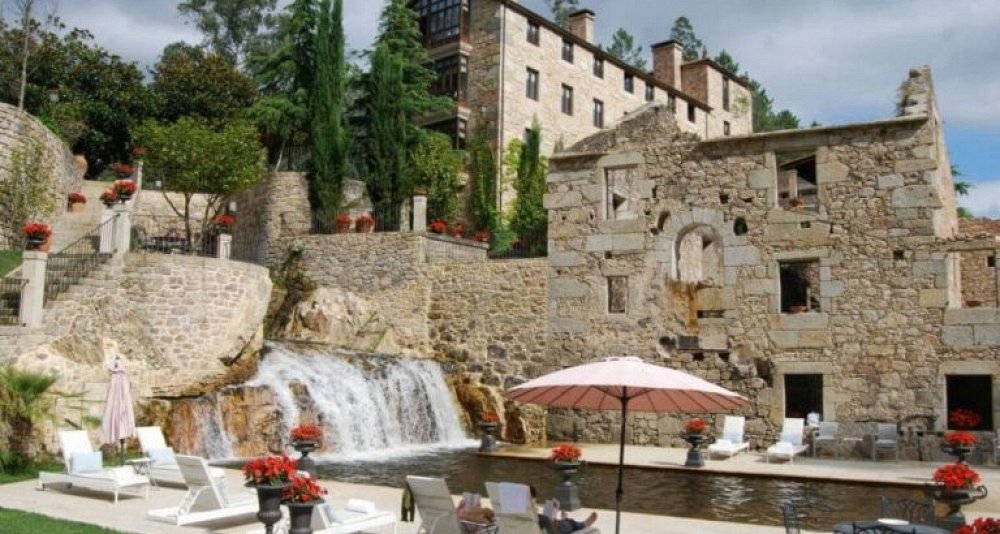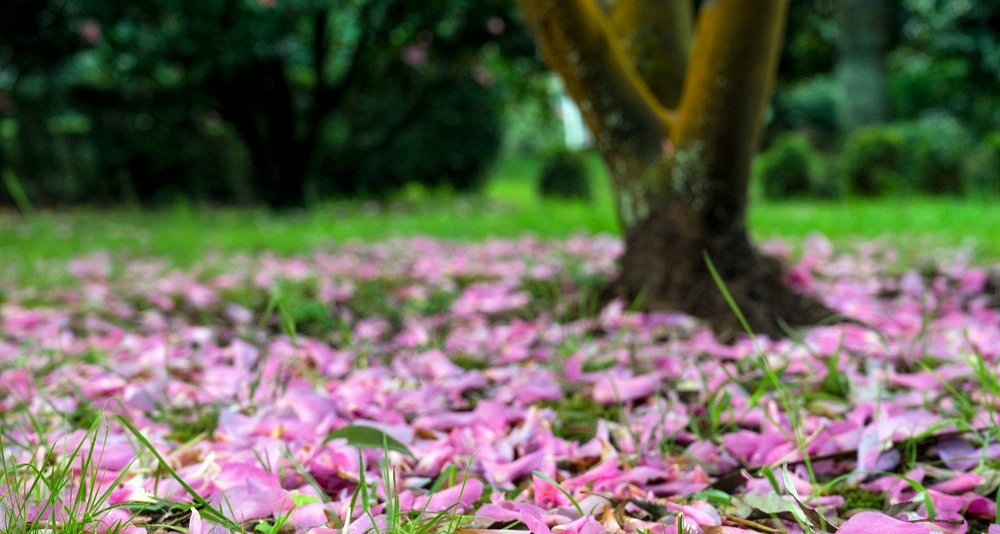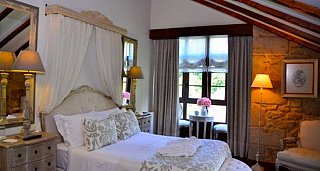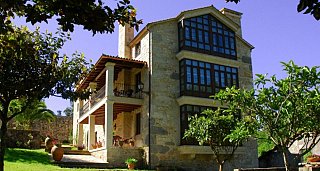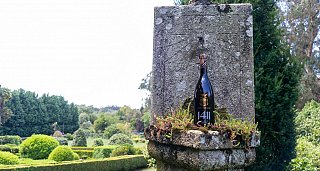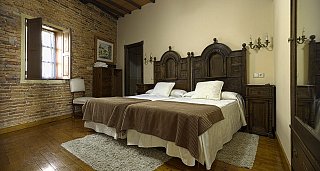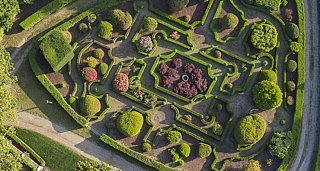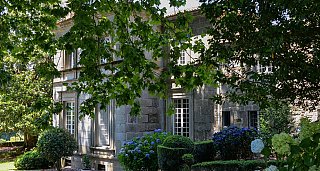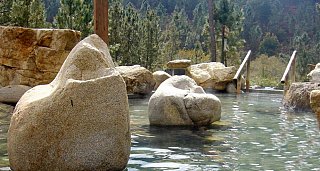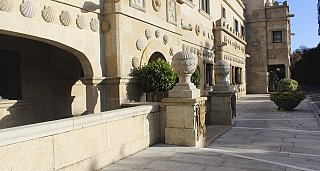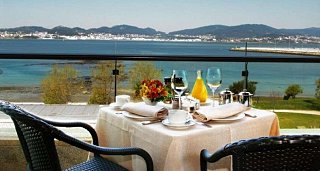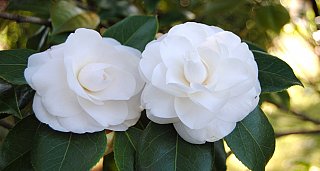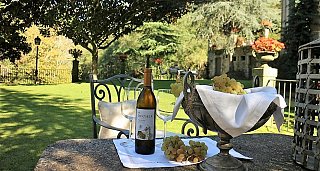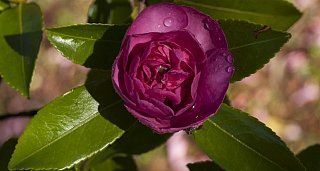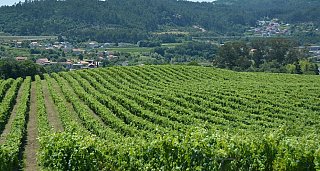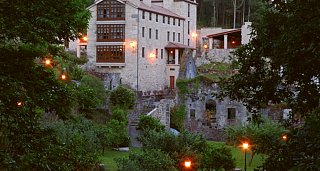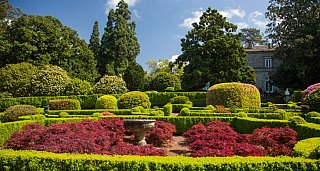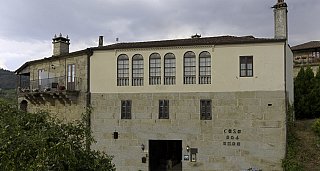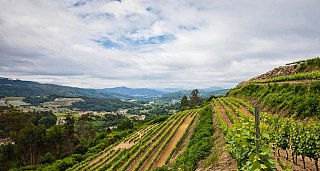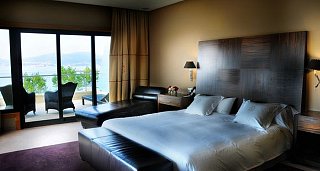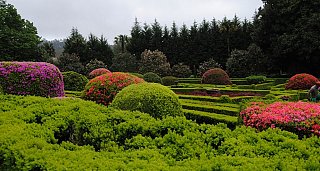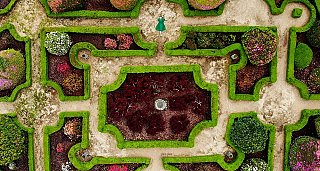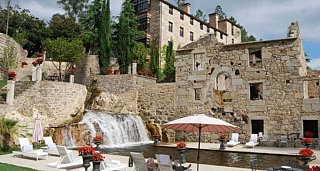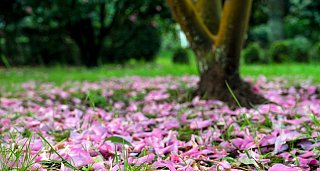 Day 1. Arrival at Pazo in Ribadavia
On the first day our driver will pick you up at the Ourense train station to take you to the designated accommodation in Ribadavia which will be your accommodation for the night.
We will visit an incredible town on the banks of the river Avia, tributary very close to the Miño River, declared in 1957 Historic Artistic Site. This beautiful town has one of the most important historic old towns in Galicia.
According to the time of your arrival, we recommend a walk around Ribadavia, visiting its network of medieval streets and squares, its viewpoints to the Avia River as well as contemplating its temples and pazos of all eras and styles (from the ninth to the nineteenth century).

Day 2. One night stay in a Pazo in Caldas de Reis
We will get up and have breakfast a the Pazo in Ribadavia, after we will check out.
Our driver will be heading to Caldas de Reis. On the way we will stop at Pontevedra to wander freely and where we can eat in its old town. Second, we will visit the Monastery of San Juan de Poio an exceptional place for its architecture, history and surroundings.
We will arrive at the next Pazo in Caldas de Reis which is located between Pontevedra and Santiago de Compostela(next to Cuntis). The hotel is a place of relaxation an 1 Km from Caldas, a town with a lot of thermal tradition. We will taste a dinner in our accommodation with a great selection of meat, fish or other typical Galician products.

Day 3. Visit to the Pazo de Rubianes, gardens and winery. One night stay in a Pazo in Vigo
Once we have had breakfast at the Pazo de Caldas de Reis, we check out. Our driver will be waiting for us to start this wonderful day in Galicia.
In the morning we will visit the Pazo de Rubianes, built in the fifteenth century with magnificent gardens and excellent winery D.O. Albariño, French style such as the "petit Chateau", which is within the routes of the most famous camellias in Spain, and we will visit the Pazo, winery and the whole of the historic monument. Also we will enjoy a wine tasting.
Once we have rested from this unforgettable experience, we can head to our next and last accommodation of this gateway. An authentic Pazo in Vigo, a few meters away from the sea and the beach.
The pazo is located in the city of Vigo, next to the Promenade. This Pazo consist of a Hotel Spa specialised in the relaxation and well being of its customers. It contains a spa and swimming pools.
This day is reserved for relaxation at the spa and enjoyment in the city of Vigo, tasting its gastronomy and visiting the city. Vigo is a fishing town whose port is one of the most advanced in Europe with the freshest products you can find.
While we are in the city we will take the opportunity to try the local food, such as fish and seafood. We can also take the opportunity to see its modern monuments of the nineteenth century, gardens, sculptures and walks along its beaches.

Day 4. Breakfast and the end of the experience
This last day, we will have breakfast and if time allows, we can enjoy the pool or the Spa of the Pazo. Afterwards, we will check-out.
If we have time, before our return, we can make our last visit to Vigo to toast "the next gateway".
Finally, according to our departure time of the plane or train we will go to Vigo airport or to the train station.
We wish you a very good trip back home and hope you have enjoyed your recent time in Galicia.
Our meeting point is the Ourense train station, where our driver will be picking you up in a 5,7 or 9-seater vehicle, depending on the number of passengers making up the private group.
The meeting point could be any other place of you convenience. If this is the case we will advise you on any additional cost (please ask)
We recommend you to wear comfortable clothing and footwear at all times during the experience.
We recommended to wear a hat and a suitable swimsuit for the full enjoyment of the spa experience.
The giving itinerary could be adjusted if you desire to do so.
Up to 7 days before the start date, there is NO CANCELLATION FEE
Private transfers included throughout the whole experience
Intended for private small groups of 2 to 8 people
4 days/3 nights Breakfast included in Boutique Pazos
Dinner at the accommodation in Caldas de Reis
Visit to Pazo de Rubianes with wine tasting
Travel insurance
Total cost by individual in a doble/triple room: From € 529
A deposit of €60 will be required with the view to formalise the reservation. The rest will be paid 15 days earlier than beginning date
Additional options
Supplement for single room: € 140 / Person
Supplement for dinners on the first and last day supplement: € 80 / Person
HOW TO FORMALISE YOUR RESERVATION
Our travel agency advised to book minimum 15 days in advance for a better management. It remains feasible to book this gateway although is made less than 15 days. However it is recommended to do it with greater time in advance.
A deposit of 30€ will be required so as to formalise the reservation.
Once your reservation has been formalised, shortly after, our team will be in contact with you to specify all of the details.
Once the reservation has been finalised, we will send you all the information for your compliance.
Once all the services have been booked and confirmed, the client must make full payment minus the deposit, 15 days before the beginning date.
In case the reservation has been formalised less than 15 days before starting date, the client must paid in full the total amount of € per individual.
NO CANCELLATION FEE up to 7 days before beginning date. In this case, we will refund the total amount paid as deposit.
Up to 7 days before the starting date, there is no cancellation fee. In the unlikely event that it gets cancel, the deposit will be refunded in full.
If you require any further information, please contact us via email info@getingalicia.com or mobile/whatsapp (+34) 639 935 925
Thank you for trusting www.getingalicia.com
If you desire to visit GALICIA there are more than 1500 different types of accommodation to choose from such as Boutique hotels, Hostels, Galician traditional houses, Country Houses, Spa-Hotels, Thalassos, Apartments....For further information please click here