7 Days Private Circuit through the Rías Altas and Costa da Morte in Hotels
NO CANCELLATION FEES up to 7 days before the start
Private circuit
Private transfers included throughout the circuit
Aimed at private and small groups of 2 to 8 people
7 days / 6 nights in unique hotels in Galicia
2 nights. A Coruña
2 nights. Costa da Morte
2 nights. Santiago de Compostela
Free Cancellation Insurance (up to 30 coverage)
Total price per person in double / triple room: From € 785
To formalize the reservation, a deposit : € 60 / person. Rest of payment, 15 days before the start.
Circuit for private and small groups (2 to 8 people) with transfers included and private driver for all visits, in which in 7 days (6 nights) we will explore La Coruña, Betanzos, Pontedeume, Fragas do Eume, Ferrol, La Costa da Morte, Malpica, Camariñas, Muxía, Finisterre, Muros, Noya and Santiago de Compostela. The Galician Rías Altas are famous for their excellent cliff landscapes, strategic lighthouses, capes, wonderful Atlantic environments, crystal clear beaches and emblematic cities such as A Coruña.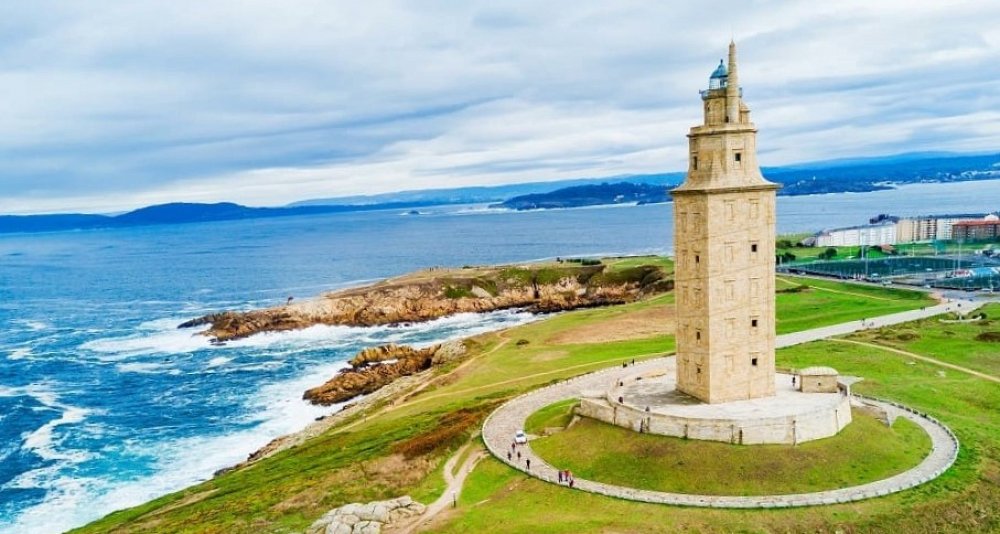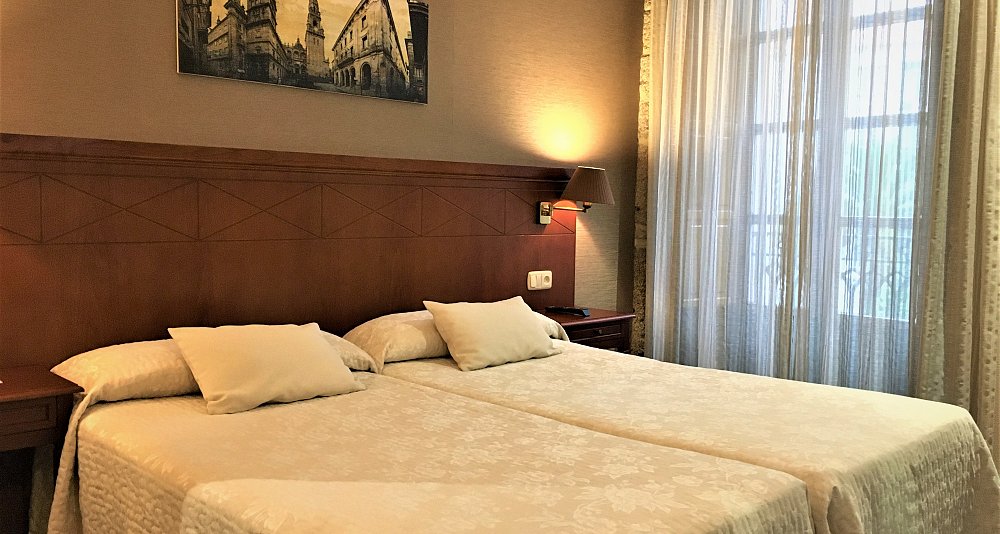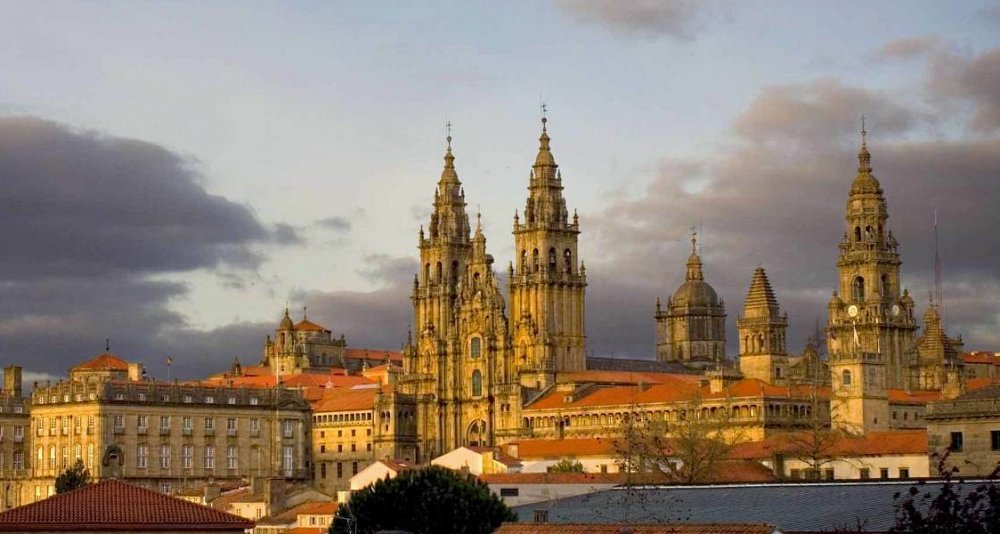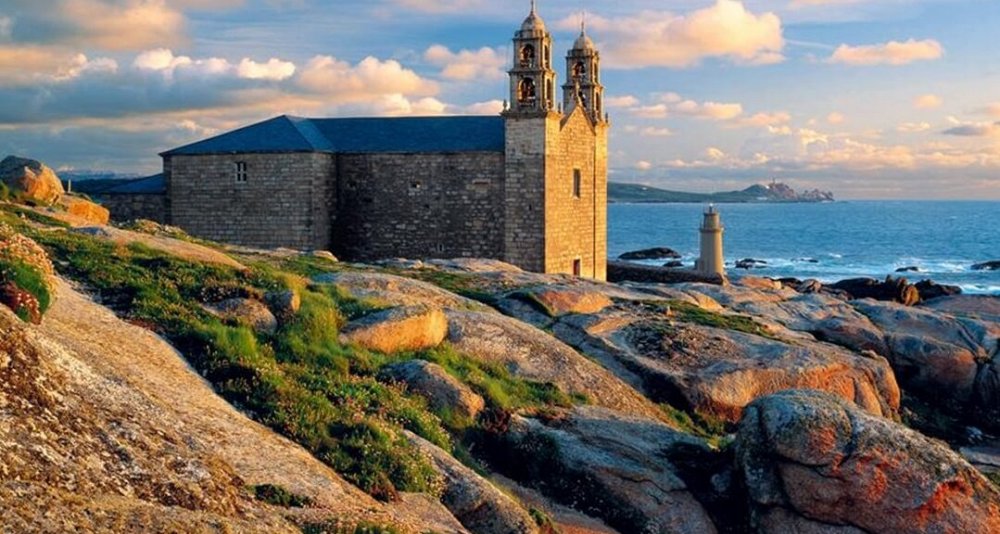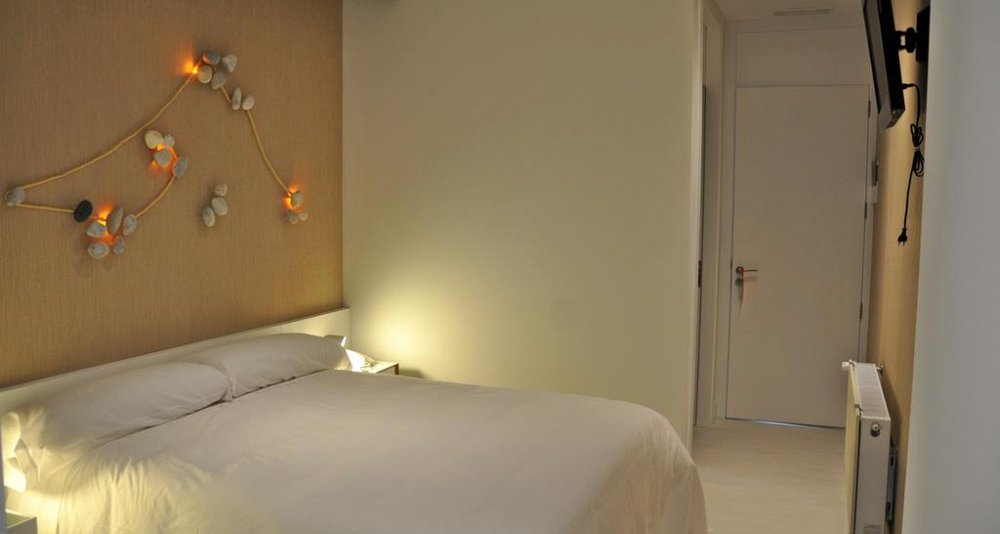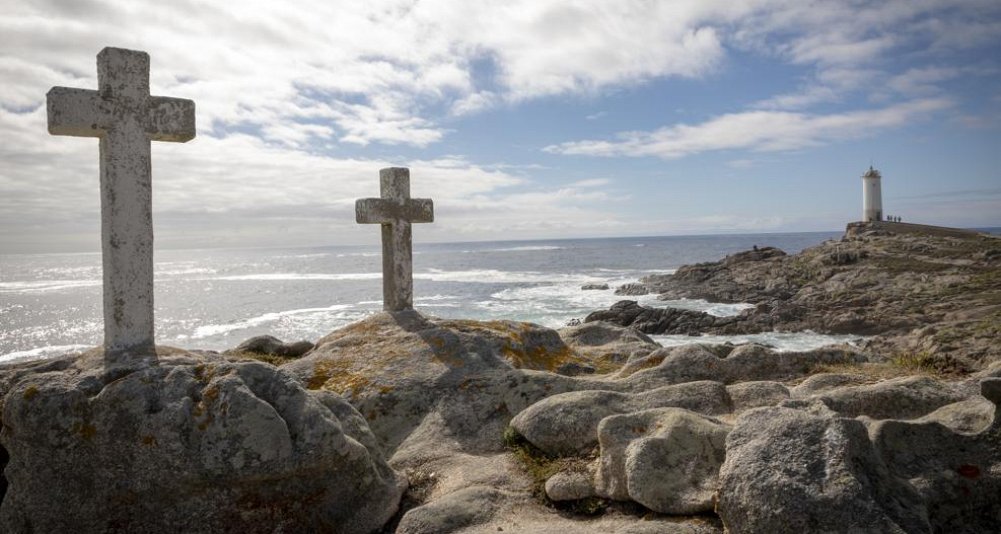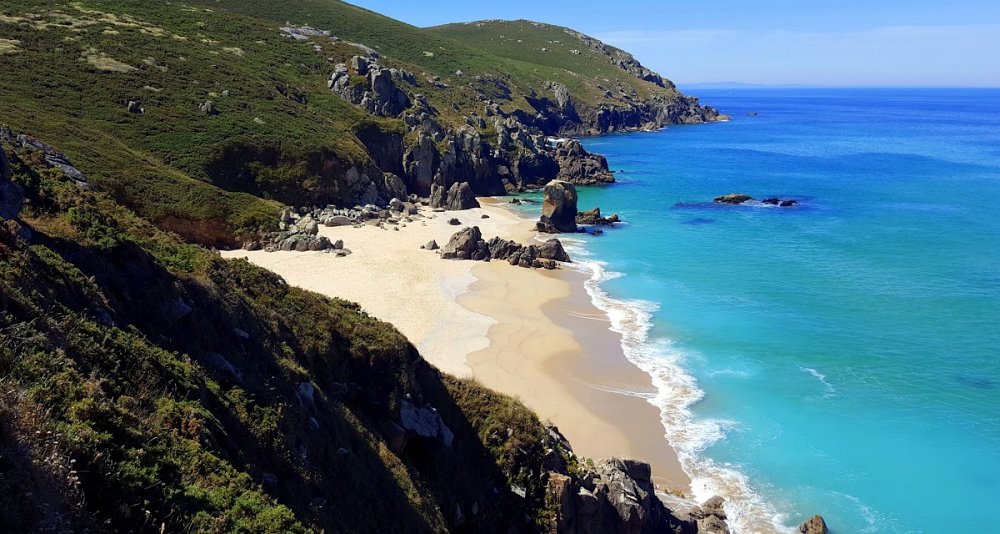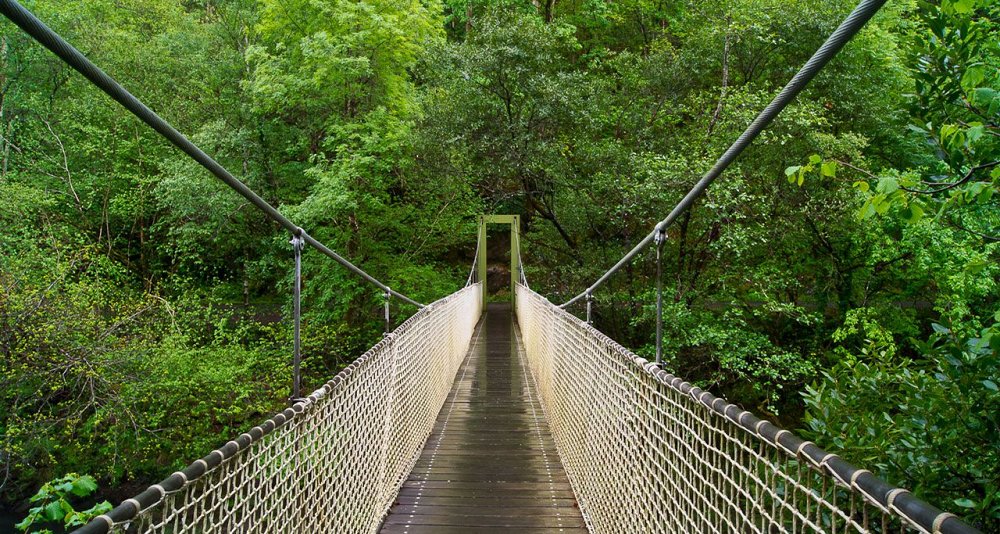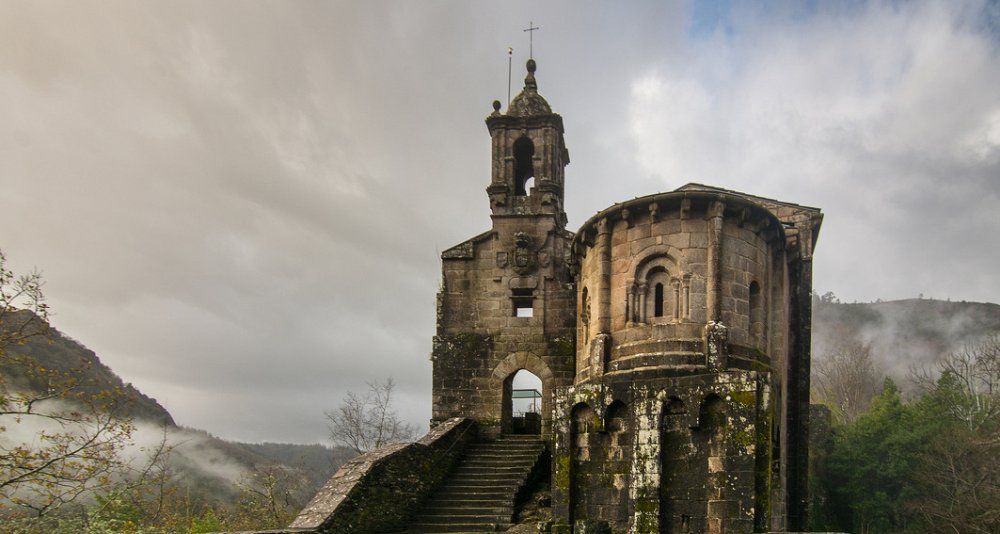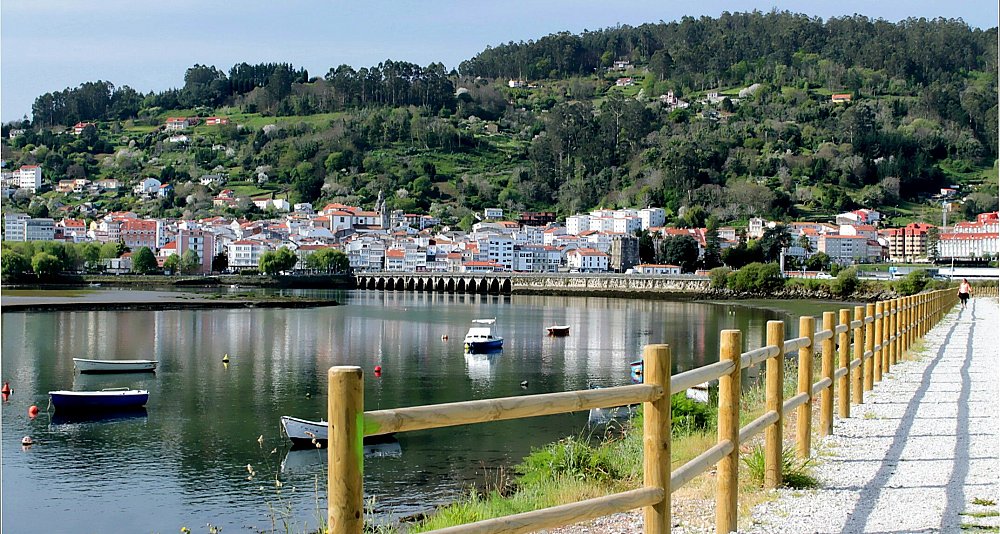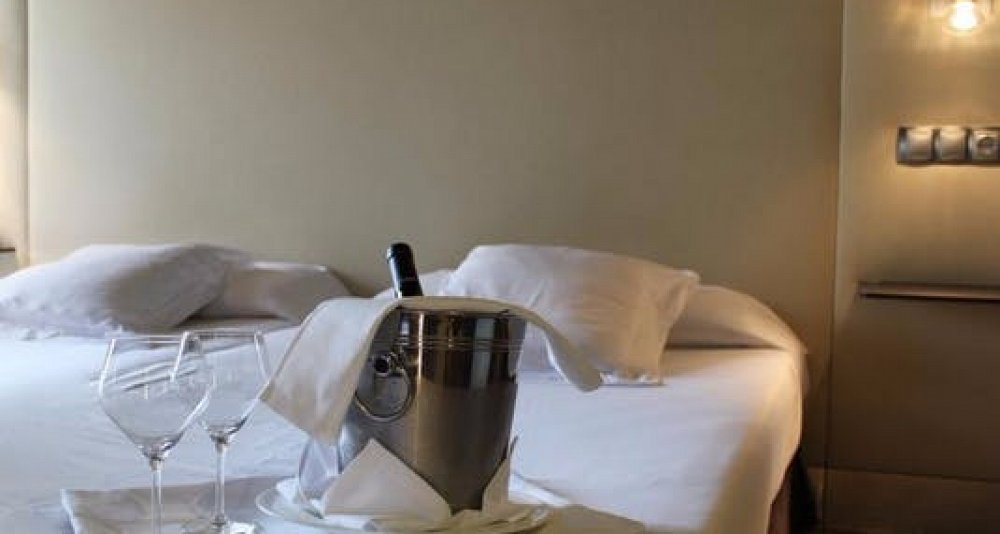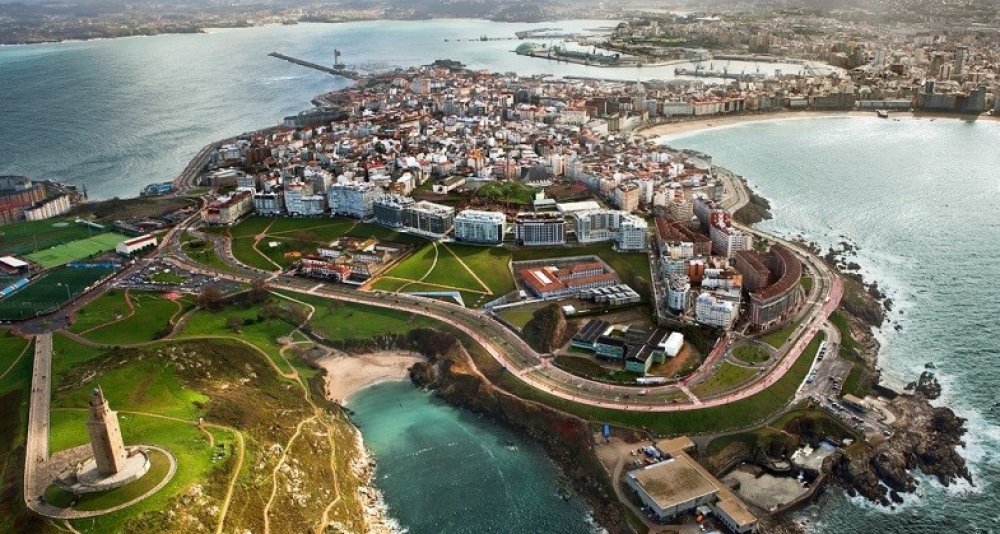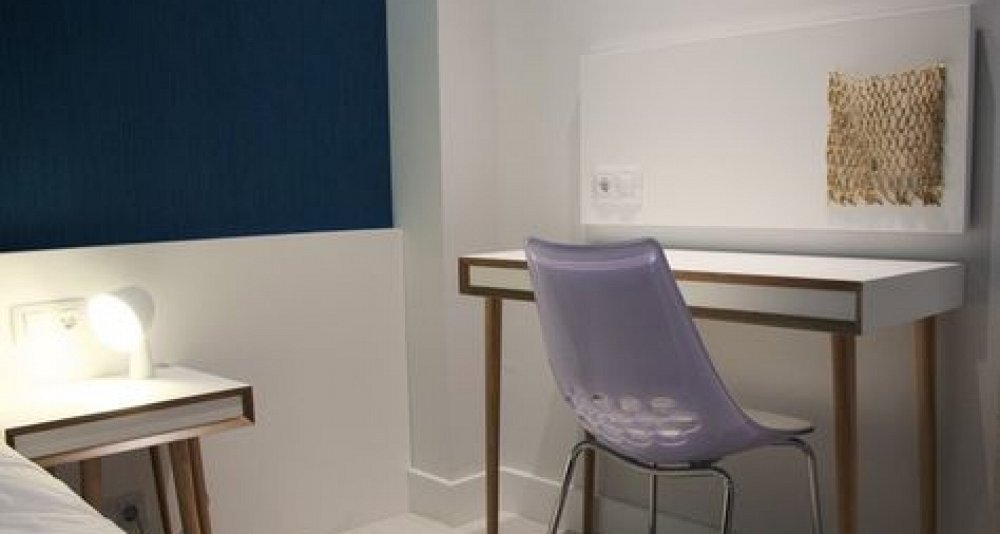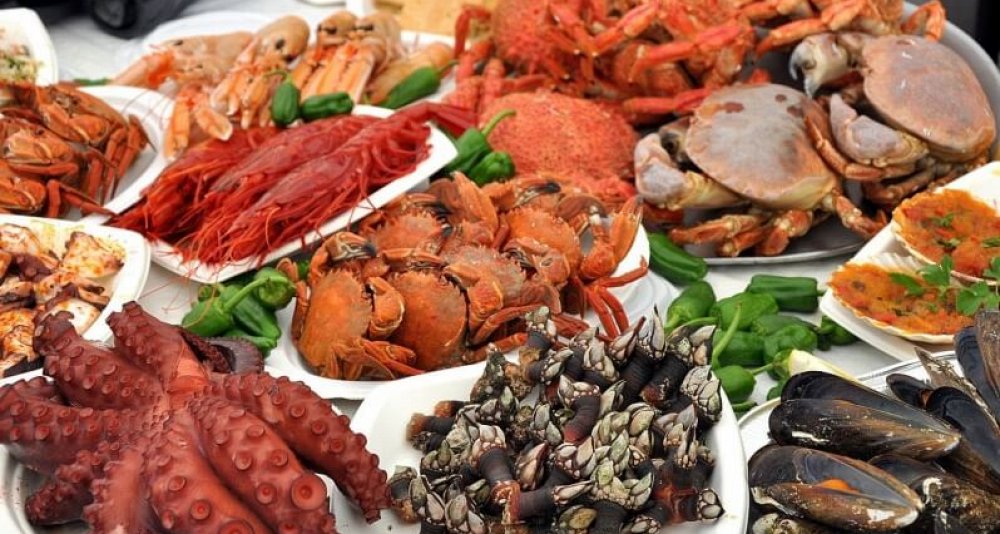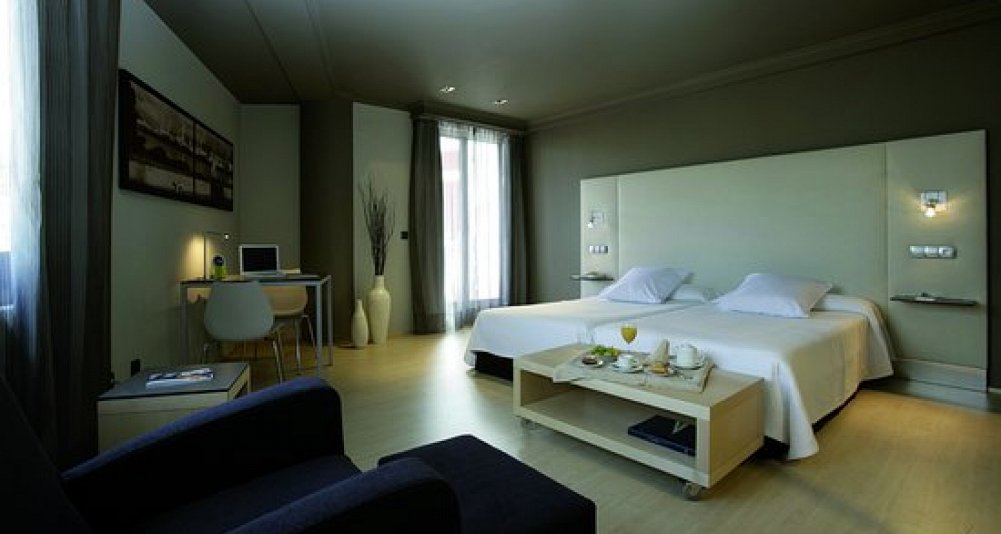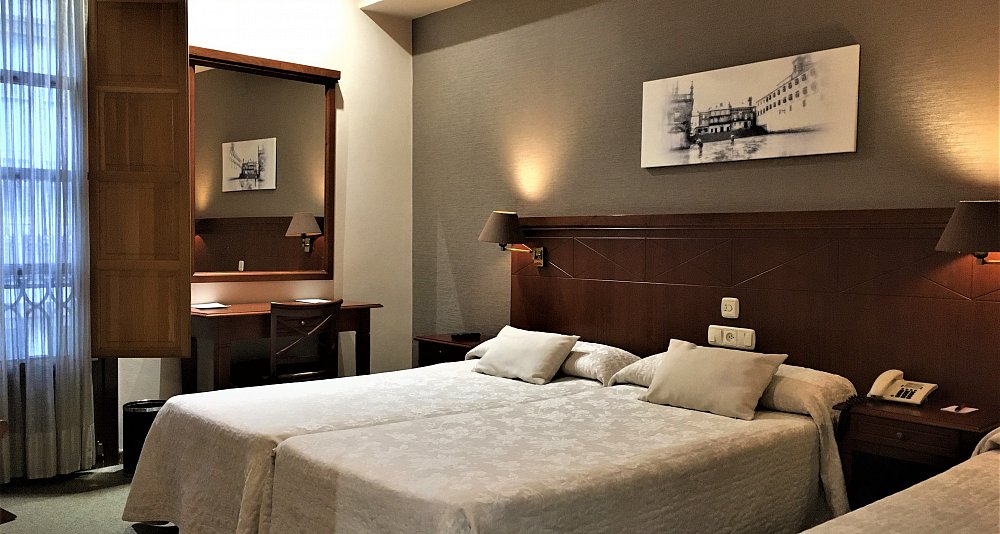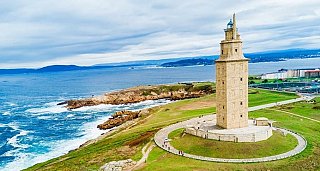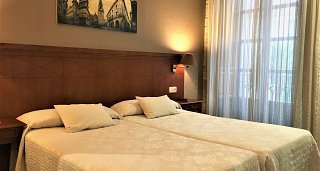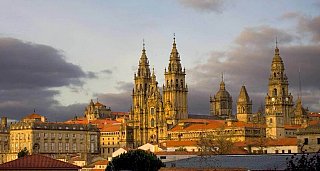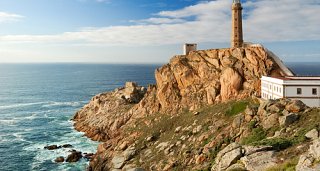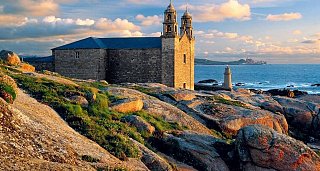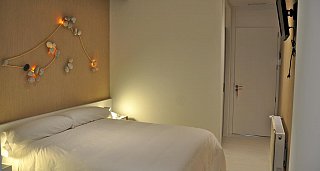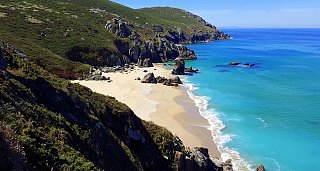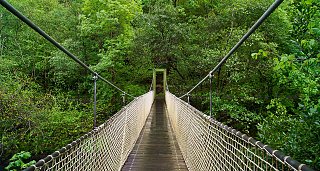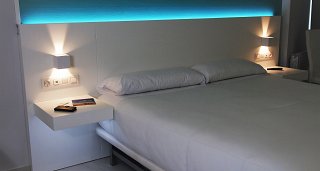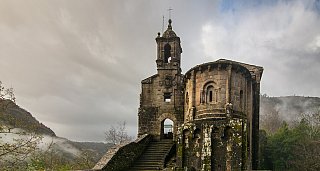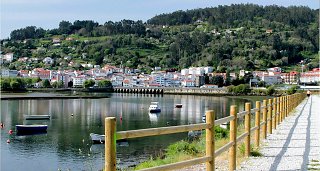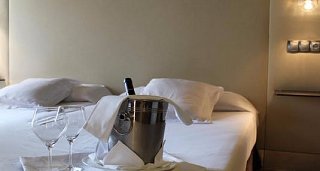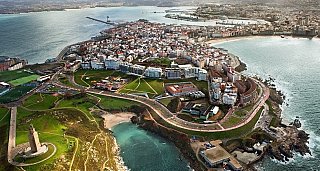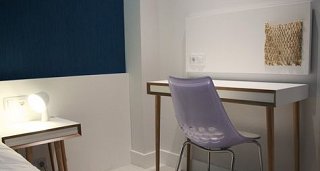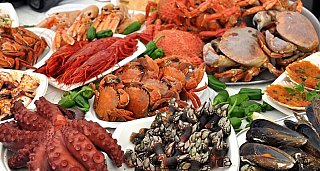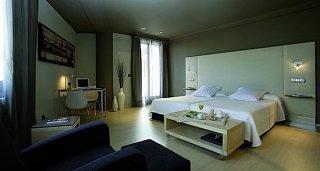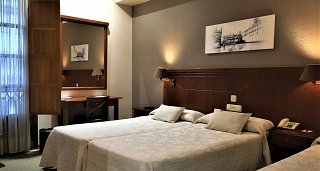 Day 1. Starting Point - A Coruña
On the first day, our driver will pick you up at the airport or train station and we will go to the designated accommodation in A Coruña, which will be your resting place for two nights. Depending on the arrival time, you can take a break or directly visit A ​​Coruña. This first day will be completely dedicated to visiting the city.
We will have a first contact enjoying a visit with an official guide to see the most emblematic places. We recommend visiting the Tower of Hercules where you can enjoy the magnificent Roman lighthouse and its surroundings on the shore of the Atlantic Ocean. We will walk through its sculpture park and we will recreate in its views. We will visit the Plaza de María Pita with its emblematic Town Hall and we will take a tour of the old town where we will find places of charm such as the Romantic Garden of San Carlos, the castle of San Antón, the Collegiate Church of Santa María del Campo or the Plaza de the Barbarians.
If time is in your favor, you can take a last walk through its seaport and markets and taste its excellent cuisine on the Atlantic coast. We will rest in the indicated accommodation and we will gain strength for the second day.
Day 2. A Coruña - Betanzos - Pontedeume - Fragas do Eume - Ferrol
Breakfast at the accommodation in A Coruña so that our driver will then head towards Betanzos.
In Betanzos we can see its impressive historic center with Ponte Vella, the Agustinas Recoletas convent, the medieval walls and the Plaza de la Constitución among many areas of its declared historical-artistic complex. We march from Betanzos to Pontedeume making a stop on the way, at the Mariñan pazo to walk through its gardens. Once we are in Puentedeume we will see the very long stone bridge that crosses the Eume River and the Torreón dos Andrade. Here we will decide depending on how long we have to eat in Ferrol directly or go see Fragas de Eume first. If we have time to see it, Fragas de Eume is a magical place with an exceptional degree of conservation of flora and fauna. It is a thermophilic Atlantic forest considered one of the best examples on the continent. In Ferrol we will take the opportunity to taste its exquisite cuisine.
It is a city with much to see, its old town, the Naval Museum, the castle of San Felipe or its beautiful Plaza Mayor. Before returning to Coruña and having time we can pass through Castelo de Andrade where we will see a small, but in great condition, castle that dominates the entire valley in the Leboreiro rock. Its views are worth admiring. After a day of many emotions and long roads, we return to La Coruña where we will have dinner and rest after a long day.
Day 3. A Coruña - Malpica - Camariñas - Muxía - Fisterra - Muxía (Costa Da Morte)
We will have breakfast at the accommodation and check-out. Our driver will be waiting for us to take us to the first stop, Malpica.
We are going to take the opportunity to make a route along the famous Costa da Morte. The road follows the coast, seeing towns, cliffs and capes where even the best sailors of each era had trouble not being shipwrecked.
Malpica de Bergantiños is a coastal town where you can enjoy its port and beaches, but mainly we stopped here to enjoy the Miradoiro de Santo Adrián with its views of the Sisargas Islands and to go to the foot of the Punta Nariga lighthouse. Before going to Camariñas we will stop to see another lighthouse, the Roncudo Lighthouse. In this case the Lighthouse is quite simple but the spectacle is the environment where the waters violently break its cliffs and the views of the Ría de Corme and Laxe fill your eyes with fascination. Towards the south we will go to Camariñas, we will see the town in a quiet walk and we will approach the Cabo de Vilán lighthouse. This lighthouse is very interesting for its environment, the landscapes are as beautiful as they are cruel since they have witnessed several shipwrecks, including the sinking of the Serpent.
Once we are ready for the return to the road, our driver will drive us to Muxía where we will check-in. We can eat in the town and calmly take a walk and visit the Muxía lighthouse and the Santuario da Virxe da Barca. We will end this day by sleeping in the indicated hotel.
Day 4. Muja - Touriñan Lighthouse - Finisterre - Ézaro Waterfall - Caldeiras do Castro
We will have breakfast at the hotel and our driver will drive us to the Touriñan Lighthouse.
Like all the lighthouses on the Costa da Morte, the setting is spectacular with cliffs and magical landscapes. In the direction of Finisterre, before arriving, it is advisable to stop at the viewpoint of Fisterra where you can see an incredible image of the town.
Once we get to the town of Fisterra we will approach its lighthouse where we will contemplate the old "Finis Terrae", that is, the end of the world. We can contemplate the place where it was thought that the sun went out in its waters. It is a place of legends, fantasy and fascination.
If after this landscape you are able to recover from this experience, and if we are on time, we can head towards the wonderful Ézaro Waterfall or eat before in Finisterre. If we choose to follow the route on the way back, we can stop in Cee and eat near its beaches in its charming town. The Ézaro Waterfall is a place where we can enjoy tranquility walking along its wooden paths and looking at all its splendor in the viewpoints. In this place, Kayaks are usually rented to get closer to the waterfall.
After this visit on the way back we have the option, if you wish, to visit the Caldeiras Do Castro, a perfect place to relax and bathe in cold waters of its natural pools. We can visit its chapel and the picnic area. At the end of this fourth day we return to Muxía for dinner and a proper rest.
Day 5. Muros - Noya - Santiago de Compostela
We will have breakfast at the hotel and after check-out our driver will guide us to Santiago passing through Muros. When we get to Muros we can make a stop to see this beautiful fishing village with beaches as interesting as Area Maior, a place with practically no buildings with Mount Louro in the background.
We will see its port and fish market and we will head towards Noya. If we do not mind taking a detour through the area, we can go through the Ponte Nafonso and approach the Tambre hydroelectric power station also called the hydroelectric Cathedral, see its fishermen's refuge and go through its suspension bridge to see the landscape. When we get to Noya we can take a walk through the town and see the parish of San Martín de Noia and the Plaza da Constitución. This town specializes in shellfish and especially cockle and clams. It is a good place to take a break and try its gastronomy.
Once we have finished we go directly to Santiago where we will check-in at the chosen hotel. This afternoon we have it free in case we want to take a walk around the city or prefer to rest at the hotel.
Day 6. Santiago de Compostela
We will have breakfast in Santiago and prepare to enjoy a city that has been declared a World Heritage Site by UNESCO for nearly 40 years. We will have a guided tour of the emblematic places of the city, and there are many. You will not be able to miss places such as Plaza de Platerías, Plaza Obradoiro, Parador Reyes Católicos, we will cross Acibechería street which is the last street that pilgrims cross to finish their Camino de Santiago towards the great cathedral and we can also enter through the portico of the glory to visit the cathedral and its most interesting corners and embrace the Saint.
We will eat in the city where we will taste its gastronomy that ranges from its Galician broth, octopus, raxo, cheeses and wines among other delicacies. Tonight we will sleep in the accommodation.
Day 7. End of the Circuit
After breakfast we will check-out at the hotel and according to the departure time of the plane or train, we will go to the airport in Santiago de Compostela or the train station.
We wish you a safe journey back and that you have enjoyed these days in Galicia.
• The meeting point will be the A Coruña train station or the A Coruña airport where our driver will pick you up in a 5, 7 or 9 seater vehicle depending on the number of passengers that make up your private group.
• There is the possibility that the meeting point is at another airport or station (Santiago de Compostela, ...). In this case, a supplement would be charged (to consult).
• It is advisable to always wear comfortable clothes and comfortable shoes in any type of experience and visit. Some of the routes are longer than others and it would be a good idea to plan departure times well in advance.
NO CANCELLATION FEES up to 7 days before the start
6 nights accommodation, Breakfast included
Private transfers in tourism of 5, 7 or 9 seats
Guided tour in A Coruña
Guided tour in Santiago de Compostela
Complete itinerary of route
Basic Travel Insurance
Free Cancellation Insurance (up to 30 coverage)
Route telephone assistance service
Additional options
Single room supplement: € 240 / Person
Half board supplement: € 210 / Person
Our travel agency advised to book minimum 15 days in advance for a better management. It remains feasible to book this gateway although is made less than 15 days. However it is advisable to do it with more time in advance.
A deposit of 60€ will be required so as to formalise the reservation.
Once your reservation has been formalised, shortly after, our team will be in contact with you to specify all of the details. Once the reservation is finalised, we will send you all the information for your compliance.
Once all the services have been booked and confirmed, the client must make full payment minus the deposit paid in advance, 15 days before the beginning date. In case the reservation has been formalised less than 15 days before starting date, the client must paid in full the total amount NO CANCELLATION FEE up to 7 days before beginning date.
In this case, we will refund the total amount paid as deposit. Up to 7 days before the start date, there is no cancellation fee. In the unlikely event that it gets cancel, the deposit will get refund in full.
If you require any further information, please contact us via email info@getingalicia.com or mobile/whatsapp (+34) 639 935 925
Thank you for trusting www.getingalicia.com
If you desire to visit GALICIA there are more than 1500 different types of accommodation, such as Boutique Hotels, Hostels, B&Bs, Galician traditional houses, Country Houses, Spa-Hotels, Thalassos, Apartments...
For further information please click here
Privacy Policy
This organization will keep the information confidential and use it exclusively to provide the services requested, with all the legal and security guarantees mandated by Organic Law 15/1999, of the 13th December on the Protection of Personal Data.
Get in Galicia commits to not passing on, selling or sharing the information with third parties without express approval. Furthermore, Get in Galicia will delete or rectify the information when it is inaccurate, incomplete or ceases to be necessary or relevant to its purpose, in accordance with the terms of Organic Law 15/1999 of the 13th December, on the Protection of Personal Data.
The user can withdraw the consent they have provided and exercise their right to access, rectification, cancellation and opposition by communicating with the corporate management of Get in Galicia duly identifying themselves and providing concrete proof that they possess the right they wish to exercise.
Get in Galicia adopts all the security levels required by said Organic Law 15/1999 on the Protection of Personal Data and its development guidelines. However, Get in Galicia accepts no responsibility for damage and harm caused by changes third parties may make to the user's computer systems, electronic documents, or files.
Get in Galicia may use cookies during the provision of its website services. Cookies are physical files of personal information stored in the user's own computer terminal. The user has the capability to configure their navigator to prevent the creation of cookie files or to warn that they have been created.
If the user chooses to leave our website via links to websites which do not belong to Get in Galicia, the company accepts no responsibility for the privacy policies of other websites or the cookies they may store on the user's computer.
Our policy on electronic mail is organized to only send emails which you have requested, or agreed to receive.
If you prefer not to receive these messages by electronic mail we offer the option of exercising your right to cancellation and refusal to receive messages, in accordance with the terms of Title III, article 22 of Law 34/2002 on Computation and Electronic Commerce Services Provided to Society (LSSI).