Circuit at your own pace on Asturias and North of Galicia
• NO CANCELLATION FEES up to 7 days before the start
• Circuit your own way - by car
• 8 days / 7 nights in Asturias and northern Galicia
• 2 nights in Oviedo
• 2 nights in Gijon
• 1 night in Ribadeo
• 2 nights in A Coruña
• Guided tour in Oviedo
• Guided tour in Avilés
• Guided tour in A Coruña
• Visit to Playa de las Catedrales
• Free Cancellation Insurance (up to 30 coverages, including Covid'19)
• Total price per person in double / triple room: € 375
• To formalize the reservation, reservation deposit price: € 60 / person. Rest of payment, 15 days before the start.
• Optional: 5-car rental vehicle throughout the circuit
Circuit at your own pace by car for 7 nights - 8 Days. We will visit Oviedo, Cangas de Onis, Covadonga, Gijón, Avíles, Ribadesella or La Coruña among other cities and charming places. Asturias, together with Galicia, are one of the most impressive regions in Spain.
They are one of the greenest areas of the peninsula with an important number of National Parks, Monuments, charming places with unique beaches and much more.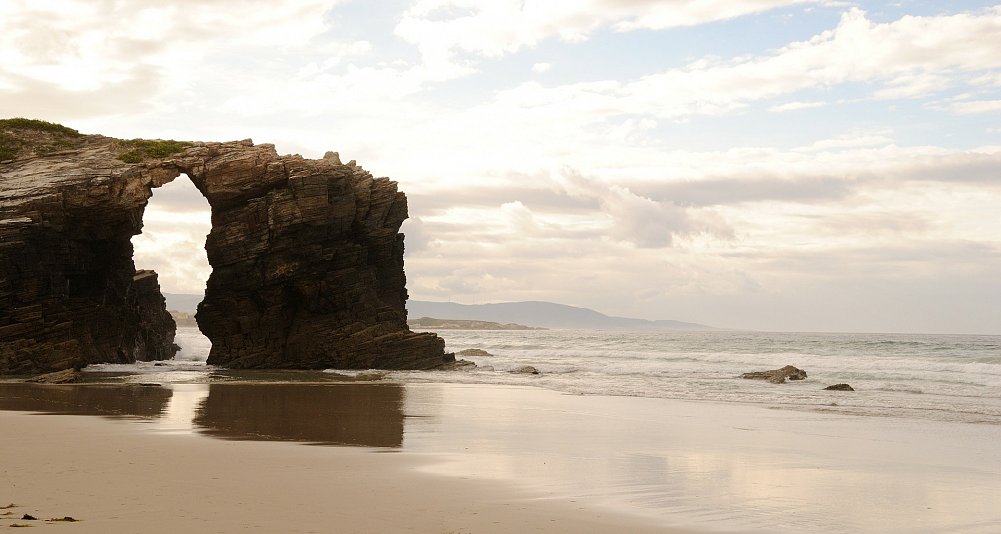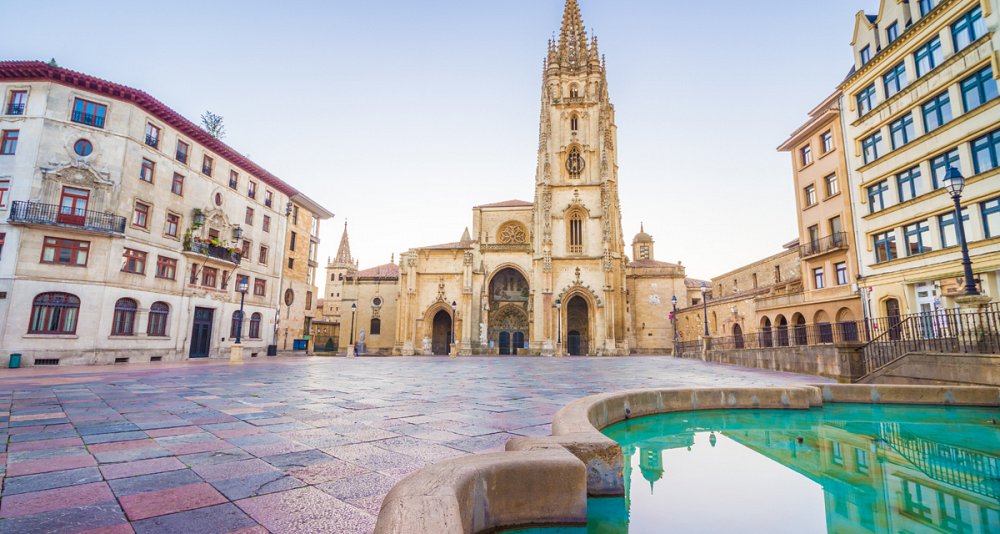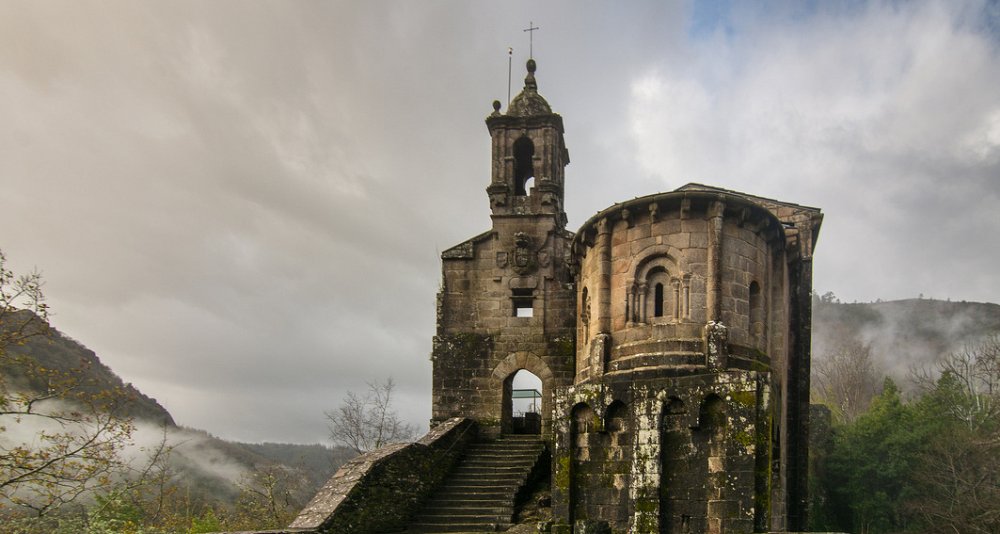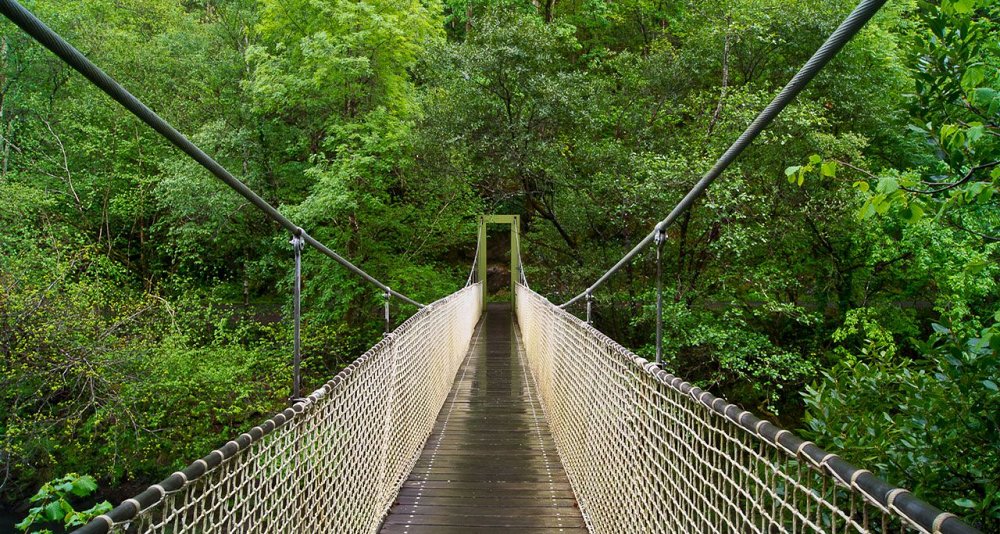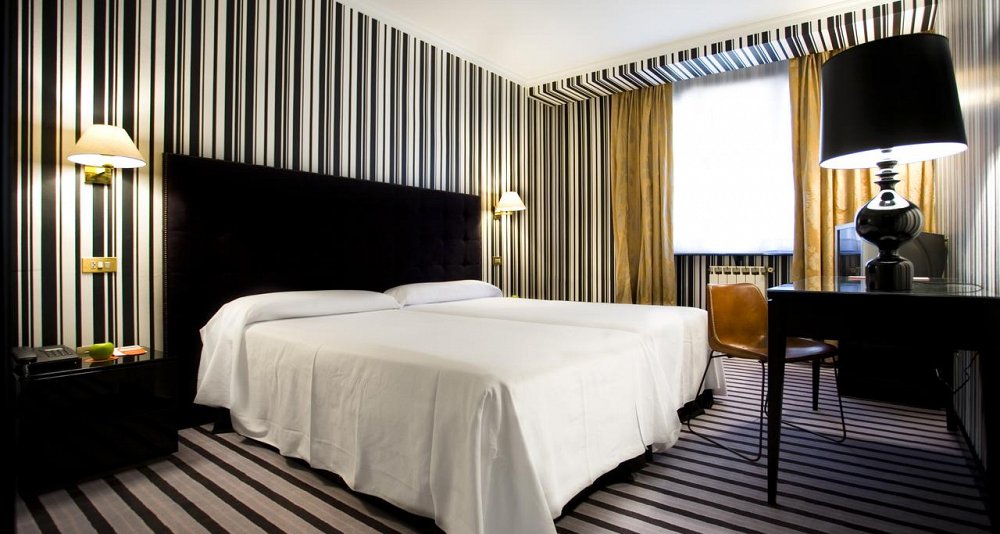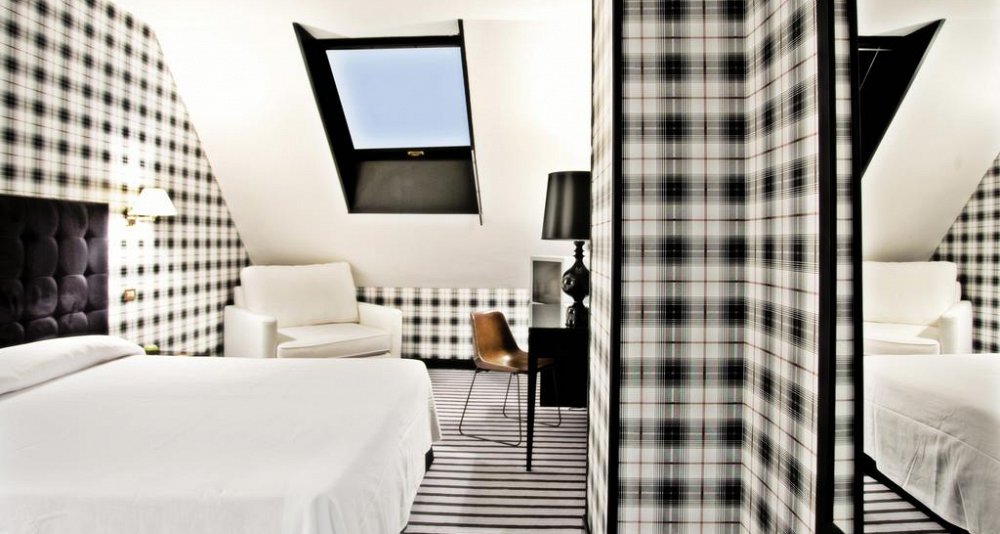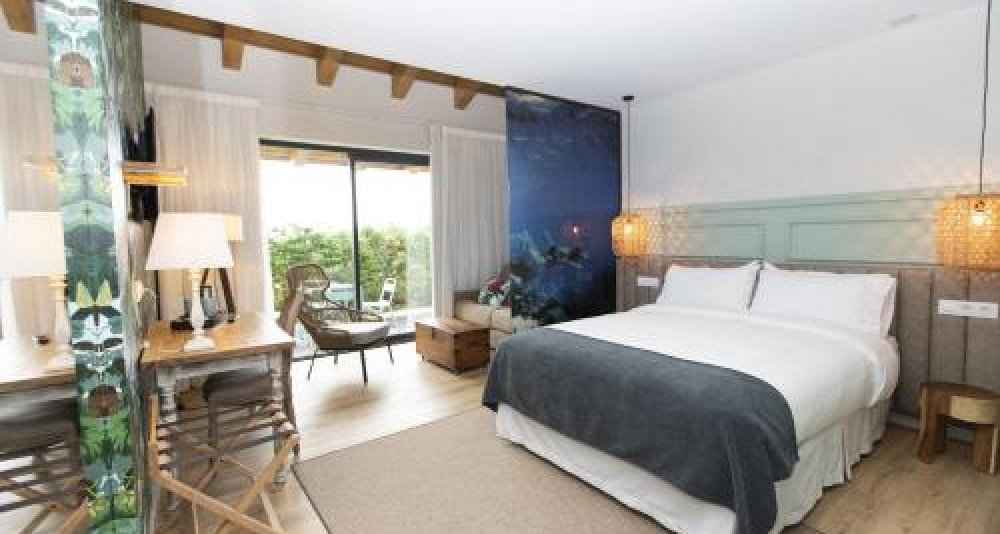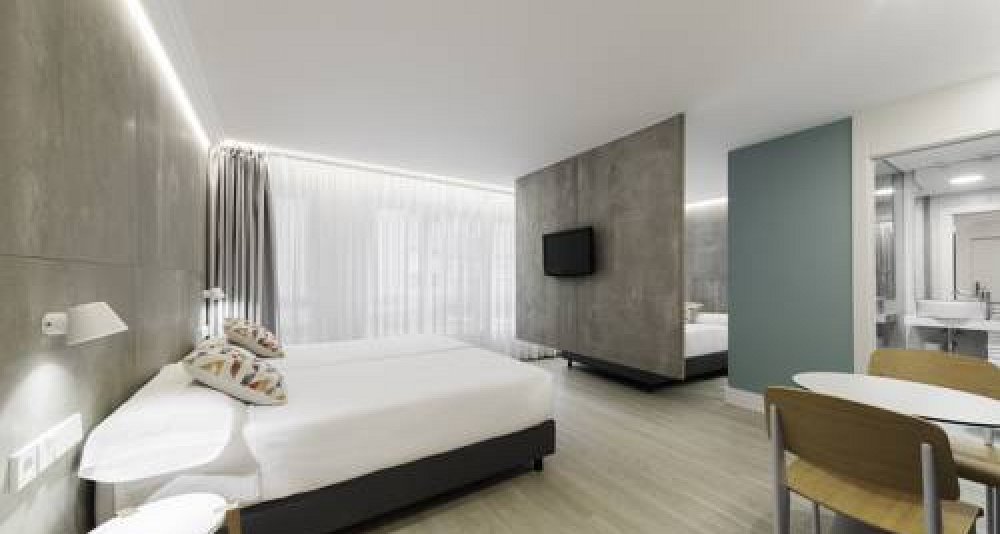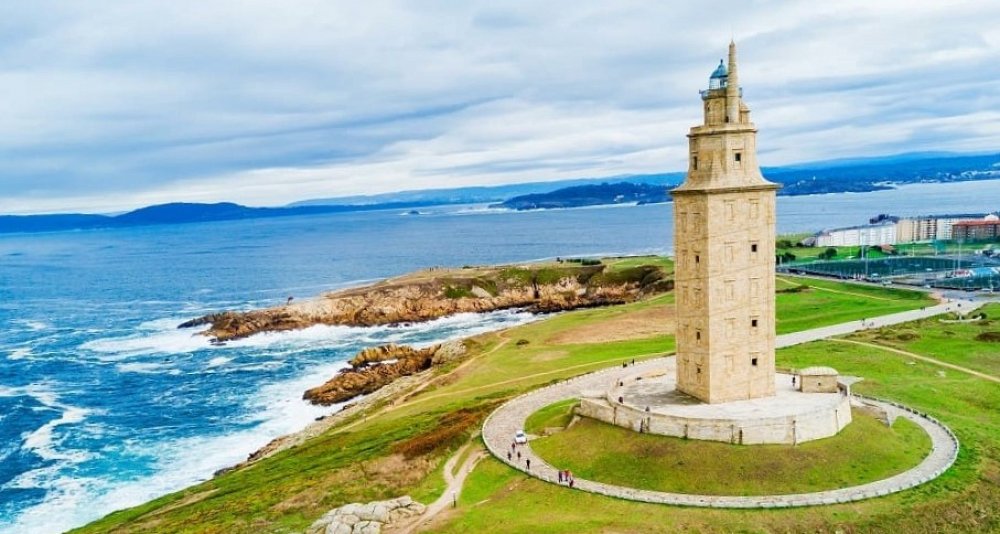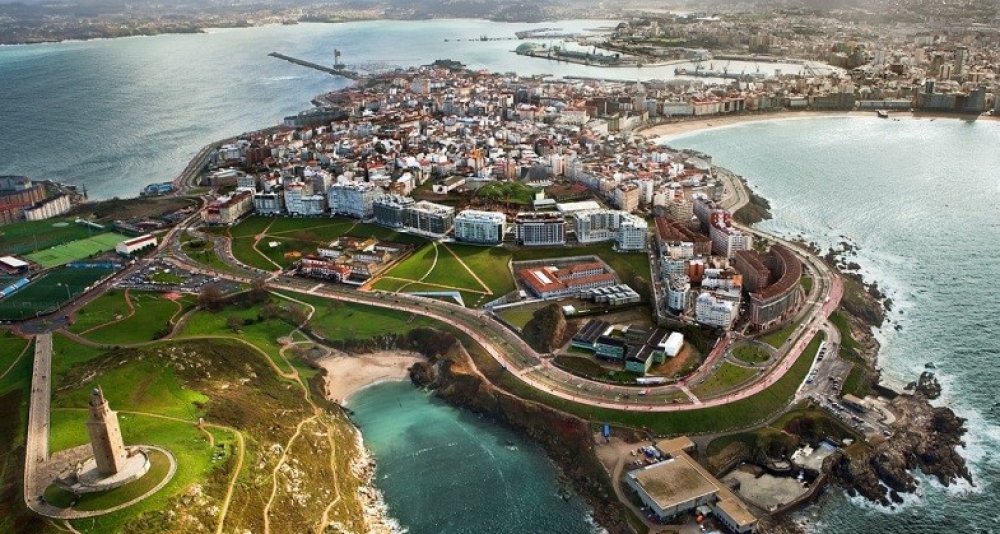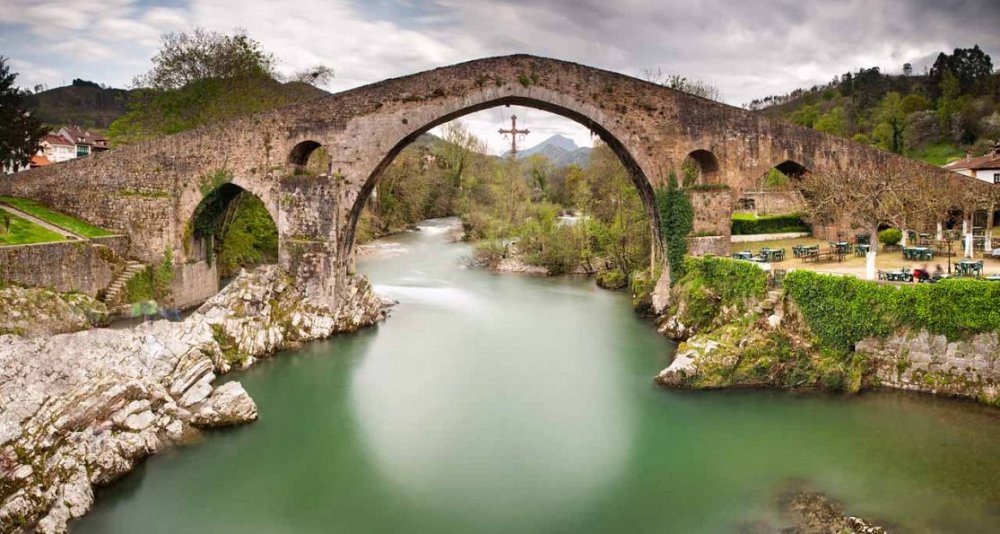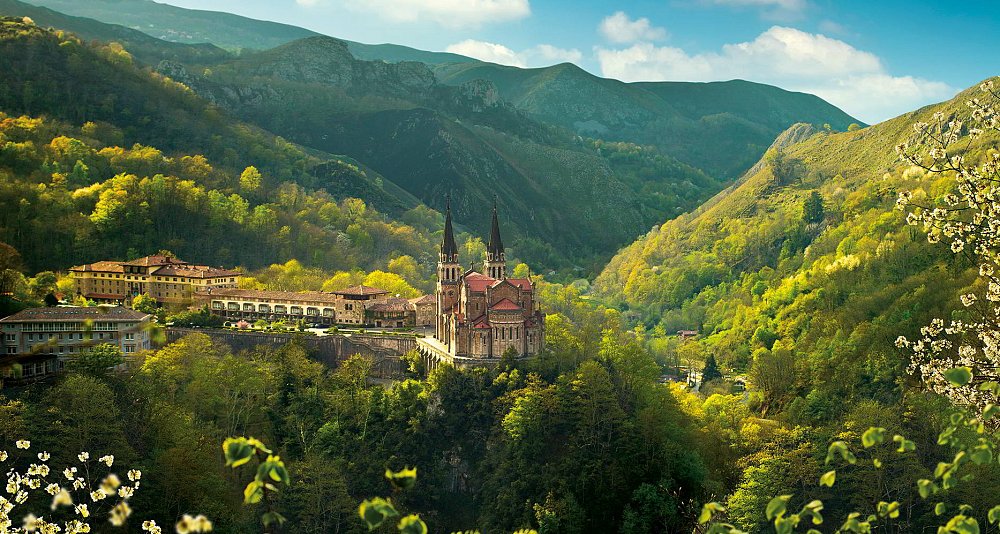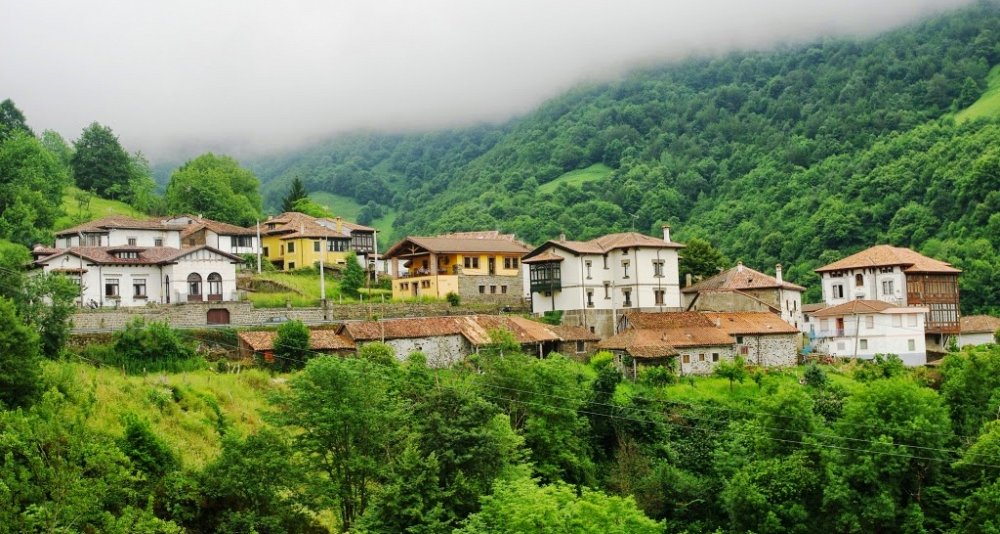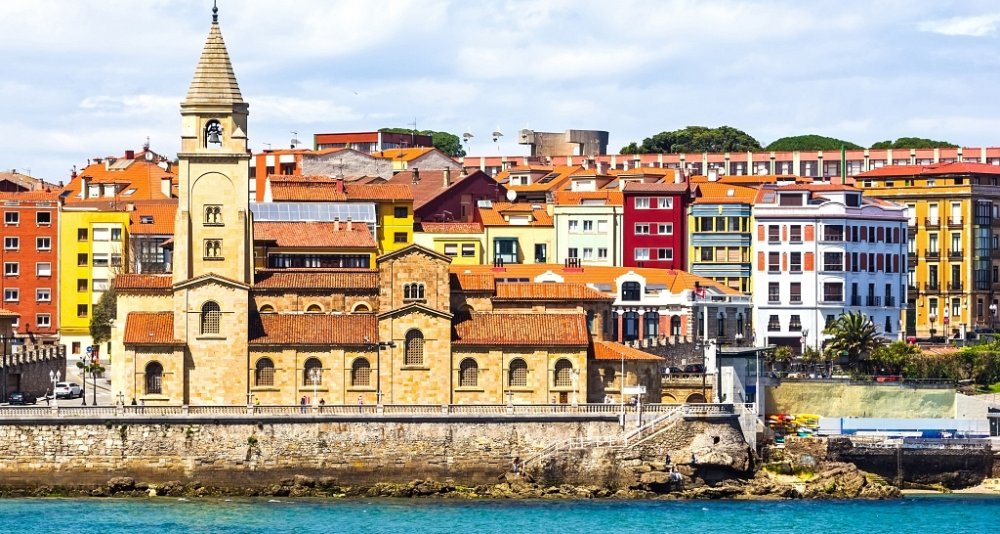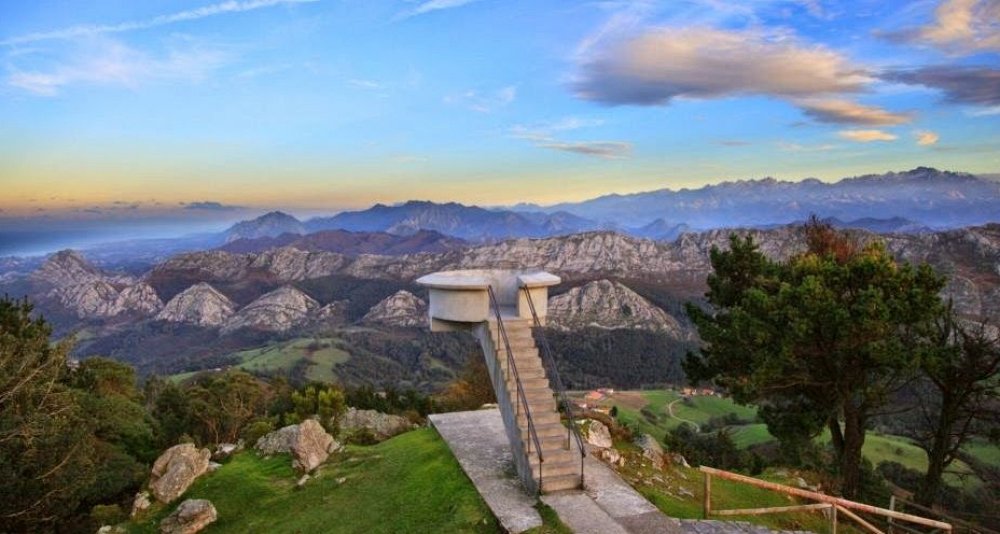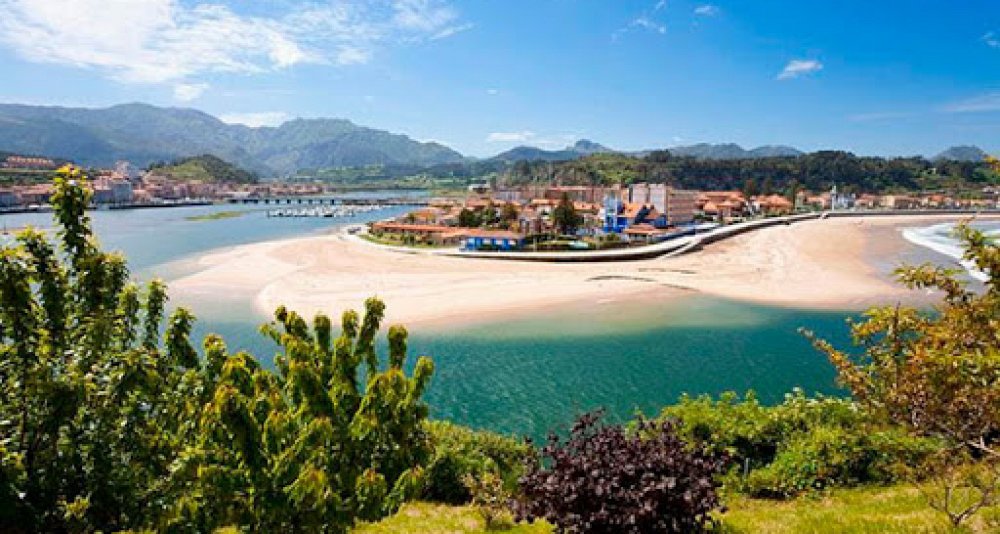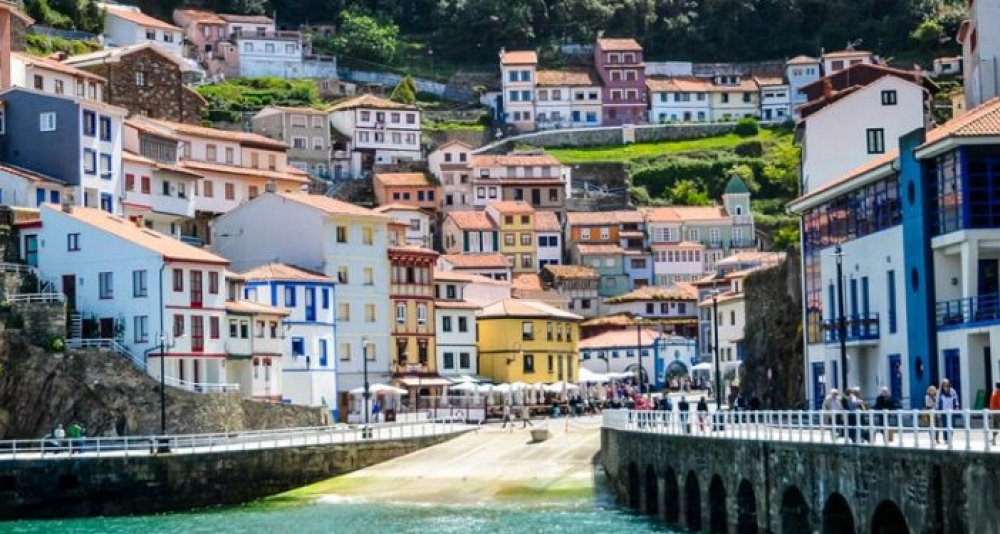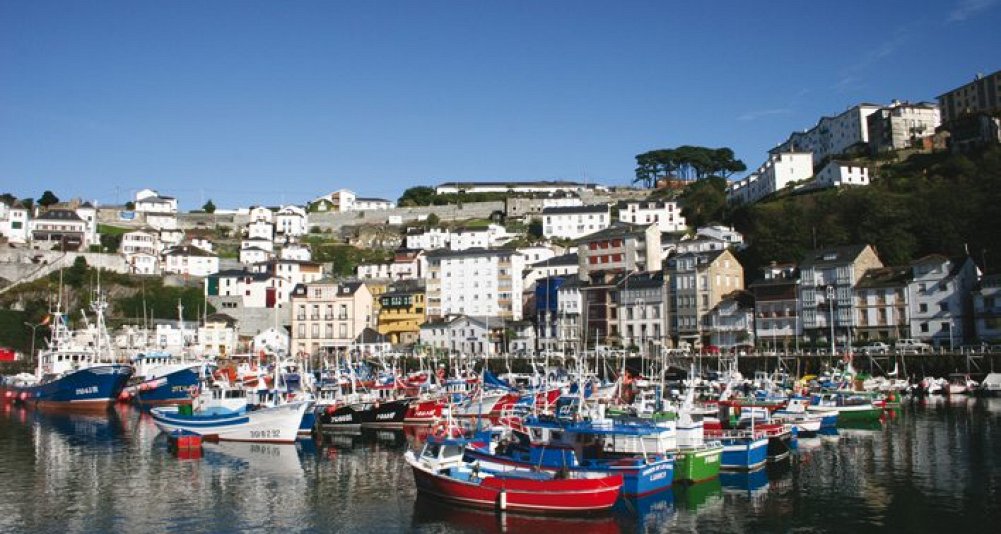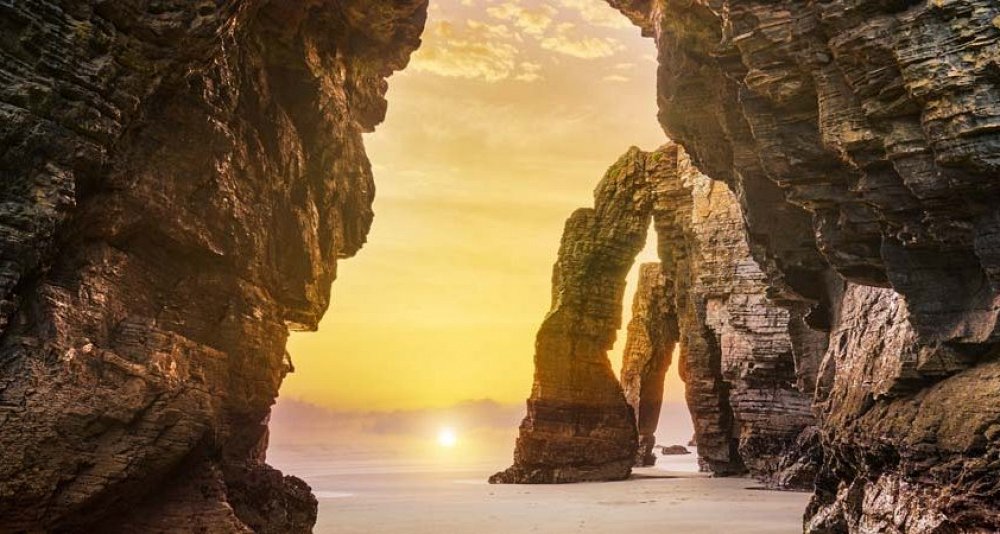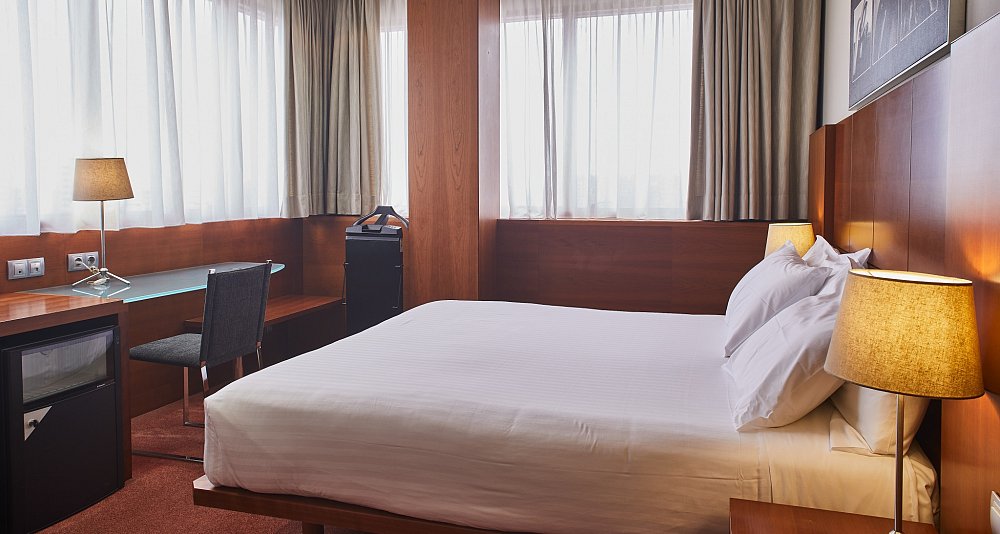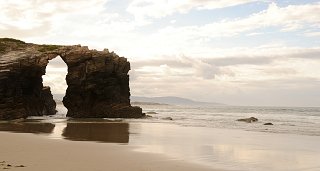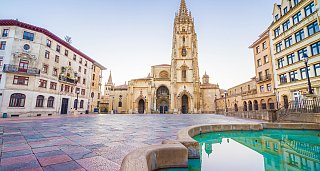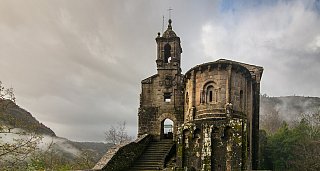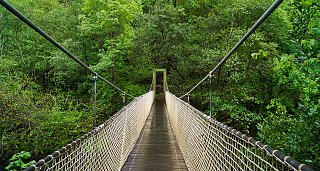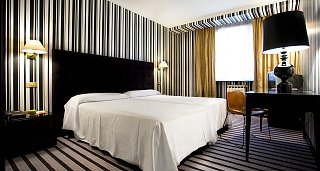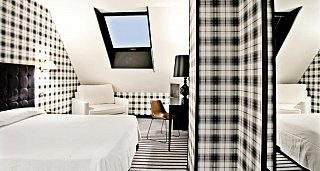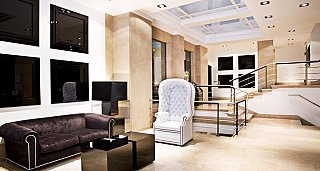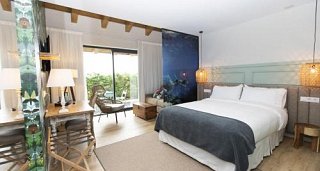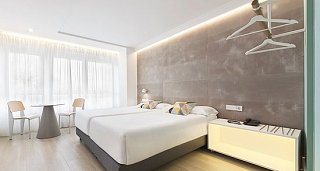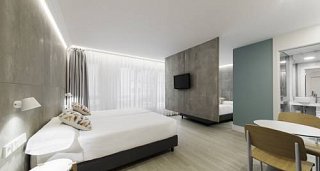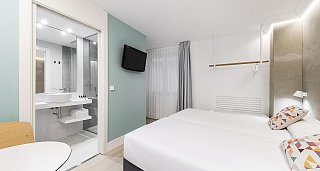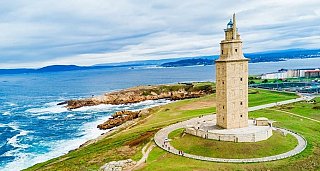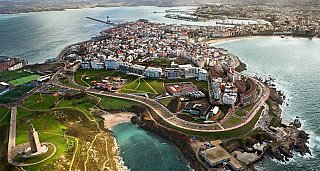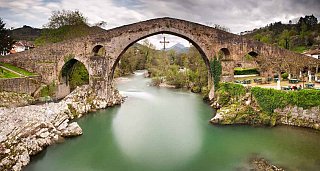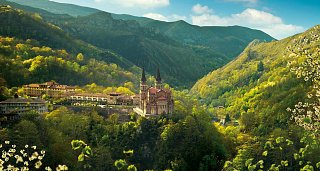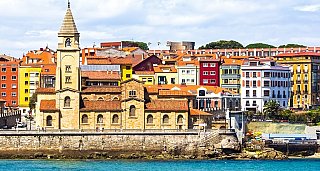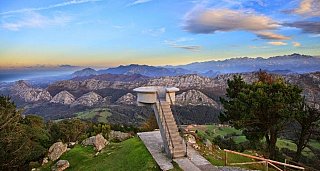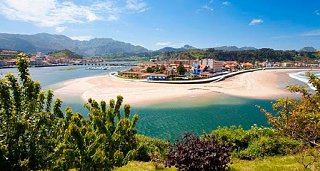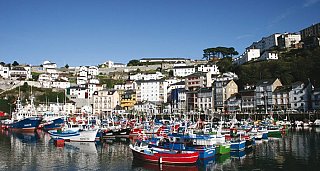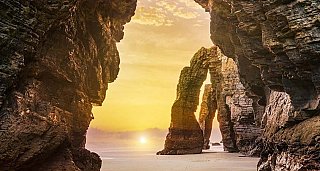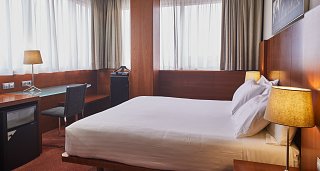 1st Day. Origin - Oviedo.
On the first day, according to the transport you have chosen (own car or rental car), we will go to the accommodation in Oviedo.
We will check-in at the hotel and visit the city. The city invites you to stroll and admire its streets, buildings and markets. We will have a guided tour of Oviedo.
If we have to highlight some places in particular, we would be talking about the Oviedo´s Cathedral with its treasures such as the Victoria Cross, the box of agates or the cross of angels, the church of Santa María del Naranco and its surroundings on the mountain Naranco, San Miguel de Lillo, the Basilica of San Juan EL Real or the San Francisco field where we can find a statue of Mafalda or that of Woody Allen walking near the place.
2nd Day. Oviedo - Cangas de Onis - Covadonga - Ponga
We will dedicate day two to see Covadonga in the first place and then to see Cangas de Onis and Ponga.
We will have breakfast at the hotel and we will set off towards Covadonga.
This valley located in the north of the Picos de Europa is embedded between high mountains and was the place, they say, of the beginning of the reconquest by decimating the Muslim attacks that were approaching these slopes with Pelayo at the head.
The Virgin of Covadonga is found in the Holy Cave where Don Pelayo is said to have taken refuge where there is a small hermitage and a waterfall that falls directly into a large pool.
At the top of the hill is the Sanctuary built with an incredible reddish stone among the green of the vegetation of the natural park of the Picos de Europa. Of course it is a visit that one cannot miss.
We also have the option of going to the interlaken viewpoint to see the lakes of Covadonga.
When we finish we can go to the town of Cangas de Onis. The most representative without a doubt is its Roman Bridge with its hanging Victoria cross, it is certainly one of the most representative images of Asturias. The town is located in the Picos de Europa National Park where you can see its mountains and forests in the landscape.
Depending on how long we have, we can eat in town or visit Ponga. If you want to visit Ponga we must bear in mind that it is a hiking place and see its great landscapes where we may have to walk along its routes.
It is another natural park very close to that of the Picos de Europa. You can visit the Beyos gorge, Buamon or some of its viewpoints such as the tombu la espinera or some of its towns around the park such as S.juan de Beleño or Selaño.
We would return to Oviedo, if you return soon or directly from Cangas de Onis you may have time to see or walk through the city quietly.
We have dinner and sleep the last night in Oviedo.
3rd Day. Oviedo - Gijón.
We will have breakfast in Oviedo and we will do the Check-Out. We will go to Gijón, which is not very far from Oviedo, about 30 minutes. We will check-in in Gijón and see the city. Gijón is a city that is most enjoyed by its promenade. We will take a walk through its beaches, parks and walks where we will visit the Cimadevilla neighborhood where we will find Eduardo Chillida's Elogio del Horizonte. In the views along the promenade we will see in a charming picture the church of San Pedro Apóstol and we can visit together with the church some Roman baths of Campo Váldes del silo I.
Walking around the alleys of the neighborhood we will arrive at the Mayor de Gijón beach and We can now go to the outskirts to see the Monument of the Mother of the Emigrant in the Rinconin where we can see its coves. If we have time we can go to one of the most incredible buildings in Gijón which is the U.Laboral, a city of culture near the Atlantic Botanical Garden.
If you are a golf lover, very close to each other you will find several golf clubs such as the Golf Madera III club, Deva golf pitch & Putt, Campo Municipal de Golf la llorea or the Real club Golf de Castiello.
We will also take the opportunity to enjoy its gastronomy such as the Chopa de la Sidra, Lamb on the stake, pregnant bun or its different Gijonese Calderetas without forgetting to make a spicha that is cider served from the barrel.
4th Day. Lastres - Mirador del Fitu- Ribadesella- Bufones de Pría - Llanes - Gijón.
Breakfasts at the hotel in Gijón and we set off for a day of charming towns, beaches and incredible places.
During the whole journey we will go along the coast and you will find that there are lots of incredible beaches. We can't visit all of them, but some of the chosen ones are incredible and unique. We start with the town of Lastres, it was named one of the most beautiful towns in Spain. It is a fishing village located on a tiered bottom with incredible views. After this visit we will go to a magical place that is the Fitu viewpoint. It has several recreational areas where you can observe a unique landscape. It has a panoramic point, areas for tables and barbecues and much more.
When we are ready we will go to another wonderful town like Ribadesella.
It has such special places as the Tito Bustillo Cave, some cave caves with very well preserved paintings or the Cuevona de Cuevas del Agua, which is a peculiar tunnel through which you can go by car, although now it is restricted if you do not go for four days of Holy Week.
It is a beautiful town where you can stroll along its estuary, its beaches and natural parks. Later we can go to see the Jesters of Pria, which is a natural phenomenon due to the effect of sea erosion where chimneys and cracks connected to the sea have been created.
From Bufones de Pria to Llanes we will pass through 3 incredible beaches, but one of them is unique, the Gulpiyuri beach. Curiously, this beach does not have views of the sea because it has some cliffs that separate the sea from the beach through which its salt water seeps under these cliffs. White sands and unique views. The problem is that it does not have direct access so you would have to stop at Naves and access it by an agricultural road, but if we decide to go closer it will be worth it since this situation makes it a little-visited Corner. It is listed as a Natural Monument.
The last town to visit is Llanes where we will find the San Pedro promenade where we will see the cliffs and the view of the Talá, we will go along the sablon beach towards the center of the town where we can walk through its basilica of Santa Maria del Conejo and see the Abandoned Palace of the Dukes of Estada and the Medieval Keep that are not open, but are interesting to see from the outside. We can go to see the memory cubes so representative of the town and go to the Llanes lighthouse to the net shop to finally see the most impressive beach of Toró.
Finally we turn around and return to Gijón to sleep the last night.
5th Day. Gijón - Candas - Luanco -Avíles - Cudillero - Luarca -Ribadeo
We have breakfast in Gijón and check-out at the hotel. We have the option if we have gotten up early to make two quick visits to two very beautiful towns that are Candás and Luanco that are near Avilés.
Then we will visit Avilés where we will be accompanied by an official guide. Avilés, an industrial town of the Asturian Community, is a city full of cultural life, very committed to literature, music, theater, cinema and painting. Highlights its House of Culture and the Óscar Niemeyer International Cultural Center, as well as the Palacio Valdés Theater, which hosts works of national interest.
After the visit we have the option of eating in Avilés or in the next town, Cudillero. What makes the town of Cudillero special is its physical configuration where it is hidden from the sea and from the land, it is a corner with houses of different colors staggered on the slope that make a beautiful amphitheater with a square in the center of San Pedro.
On the way to Ribadeo, we could stop in a town like Luarca if you have time since it is an interesting town on the way, but if not, we can go directly to Ribadeo where we will check-in and sleep tonight in the town. If we have time to see Ribadeo. It is a town already in Galicia on the border with Asturias that has some medieval remains with other very interesting modernist buildings that together with its natural environment makes the town a magical place. We can visit the Forte de San Damián, the Panoramic Elevator, walk through its Nautical Club and take a walk around Plaza España where we can see buildings such as Torre dos Morenos.
We will leave for the next day the biggest attraction of the place, which are the famous cathedral beaches, which is a little further from the town.
We slept in Ribadeo one night.
6th Day. Ribadeo - Beaches of the Cathedrals - Ferrol - Puentedeume -Betanzos -La Coruña.
We have breakfast in Ribadeo and check-out. We will go to the famous cathedral beaches. They are rock formations that with erosion have created caves and incredible shapes. When the tide is low, corridors of white sand and wells of water appear that create an incredible picture between its cliffs. Today it can be visited by Booking.
Once we finish we have a wonderful option but that can make us deviate a bit from the path that would be to go to Taramundi which is a charming village of a fairy tale. Slopes, fogs, rivers, streams, forests, hill fort ruins, cutlery art, lots of mills, etc. An incredible picture but only recommended if you have enough time and can make the detour since this day there are several areas to see that are also very interesting and are within the route.
Continuing towards Ferrol we will not make any stops until we reach the city. In Ferrol we will take the opportunity to taste its exquisite cuisine. In the city we can visit its old town, the Naval Museum, the castle of San Felipe or its beautiful main square.
If we have time to see it, Fragas de Eume is a magical place with a degree of conservation of flora and fauna. It is a thermophilic Atlantic Forest considered one of the best examples on the continent. We will pass through Puentedeume where we will see the very long stone bridge that crosses the Eume River and the Torreón dos Andrade. Following the path we can pass through Castelo de Andrade where we will see a small, but in great condition, castle that dominates the entire valley in the Leboreiro rock. Its views are worth admiring.
The next and last stop before arriving in La Coruña is Betanzos where we will visit its impressive historic center with Ponte Vella, the Agustinas Recoletas convent, the medieval walls and the Constitution Square among many areas of its declared historical-artistic complex.
Finally we will arrive in La Coruña where we will check-in.
If it is not too late you can take a walk around the city and have dinner. We will sleep in La Coruña.
7th Day. A Coruña.
We have breakfast at the hotel and gather strength for a visit with an official guide to see the most emblematic places of the city.
We will visit places such as the Tower of Hercules where you can enjoy the magnificent Roman lighthouse and its surroundings on the shore of the Atlantic Ocean. We will walk through its sculpture park and we will recreate in its views. We will visit the Plaza de María Pita with its emblematic Town Hall and we will take a tour of the old town where we will find places of charm such as the Romantic Garden of San Carlos, the castle of San Antón, the Collegiate Church of Santa María del Campo or the Plaza de the Barbarians. If time is running in our favor, we can take a last walk through its seaport and markets and taste its excellent cuisine on the Atlantic coast.
We will rest at the hotel for the last night.
8th Day A Coruña - Origin
We have breakfast and check - out at the hotel to leave it. If you chose to rent the car, it will be left in the indicated place.
We wish you a safe journey back and that you have enjoyed these days in Galicia.
• If you have chosen a rental car, the meeting point will be the Oviedo train station, bus station or Asturias airport where you should go to Oviedo, which is about 35 minutes away. The airport is near Avilés.
• In case of traveling with your own car, the meeting point will be the first accommodation booked in Oviedo.
It is advisable to always wear comfortable clothing and comfortable shoes in any type of experience and visit. Some of the routes are longer than others and it would be a good idea to plan departure times well in advance.
Be careful on the road, the trip and visits are enjoyed more calmly and on time.
• NO CANCELLATION FEES up to 7 days before the start
• 7 nights accommodation in Bed and Breakfast
• Guided tour in A Coruña
• Guided tour in Oviedo
• Guided tour in Avilés
• Processing authorization to visit Playa de las Catedrales
• Complete route itinerary
• Basic Travel Insurance
• Free Cancellation Insurance (up to 30 coverages, including Covid'19)
• Telephone assistance service en route
Additional options.
• Half board supplement: € 175 / Person
• Single room supplement: € 210 / Person
• 5-seater rental vehicle for the entire route
HOW TO FORMALISE YOUR RESERVATION
Our travel agency advised to book minimum 15 days in advance for a better management. It remains feasible to book this gateway although is made less than 15 days. However it is advisable to do it with more time in advance.
A deposit of 60€ will be required so as to formalise the reservation.
Once your reservation has been formalised, shortly after, our team will be in contact with you to specify all of the details. Once the reservation is finalised, we will send you all the information for your compliance.
Once all the services have been booked and confirmed, the client must make full payment minus the deposit paid in advance, 15 days before the beginning date. In case the reservation has been formalised less than 15 days before starting date, the client must paid in full the total amount
NO CANCELLATION FEE up to 7 days before beginning date. In this case, we will refund the total amount paid as deposit. Up to 7 days before the start date, there is no cancellation fee. In the unlikely event that it gets cancel, the deposit will get refund in full.
If you require any further information, please contact us via email info@getingalicia.com or mobile/whatsapp (+34) 639 935 925
Thank you for trusting www.getingalicia.com
If you desire to visit GALICIA there are more than 1500 different types of accommodation, such as Boutique Hotels, Hostels, B&Bs, Galician traditional houses, Country Houses, Spa-Hotels, Thalassos, Apartments... For further information please click here
Privacy Policy
This organization will keep the information confidential and use it exclusively to provide the services requested, with all the legal and security guarantees mandated by Organic Law 15/1999, of the 13th December on the Protection of Personal Data.
Get in Galicia commits to not passing on, selling or sharing the information with third parties without express approval. Furthermore, Get in Galicia will delete or rectify the information when it is inaccurate, incomplete or ceases to be necessary or relevant to its purpose, in accordance with the terms of Organic Law 15/1999 of the 13th December, on the Protection of Personal Data.
The user can withdraw the consent they have provided and exercise their right to access, rectification, cancellation and opposition by communicating with the corporate management of Get in Galicia duly identifying themselves and providing concrete proof that they possess the right they wish to exercise.
Get in Galicia adopts all the security levels required by said Organic Law 15/1999 on the Protection of Personal Data and its development guidelines. However, Get in Galicia accepts no responsibility for damage and harm caused by changes third parties may make to the user's computer systems, electronic documents, or files.
Get in Galicia may use cookies during the provision of its website services. Cookies are physical files of personal information stored in the user's own computer terminal. The user has the capability to configure their navigator to prevent the creation of cookie files or to warn that they have been created.
If the user chooses to leave our website via links to websites which do not belong to Get in Galicia, the company accepts no responsibility for the privacy policies of other websites or the cookies they may store on the user's computer.
Our policy on electronic mail is organized to only send emails which you have requested, or agreed to receive.
If you prefer not to receive these messages by electronic mail we offer the option of exercising your right to cancellation and refusal to receive messages, in accordance with the terms of Title III, article 22 of Law 34/2002 on Computation and Electronic Commerce Services Provided to Society (LSSI).