Private Circuit through the Interior of Galicia: Charming Pazos and Accommodations
NO CANCELLATION FEES up to 7 days before the start
Private circuit
Private transfers included throughout the circuit
Aimed at private and small groups of 2 to 8 people
7 days / 6 nights in Charming Pazos and Accommodations in the interior of Galicia
2 nights in Santiago de Compostela
2 nights in Ourense
1 night Monforte de Lemos
1 night in Lugo
Free Cancellation Insurance (up to 30 coverage, including Covid'19)
Total price per person in double / triple room: From € 1265
To formalize the reservation, a deposit: € 60 / person. Rest of payment, 15 days before the start
Circuit for private and small groups (2 to 8 people) with transfers included and private driver for all visits, in which in 7 days (6 nights) we will visit places such as Santiago de Compostela, Monastery of Oseira, Allariz, Ourense, Ribadavia, the Sil canyon, Monforte de Lemos or Lugo.
Although the coasts of Galicia are spectacular, its interior is just as fascinating. We will make a unique tour through very varied and charming areas between Santiago de Compostela, Ourense and Lugo.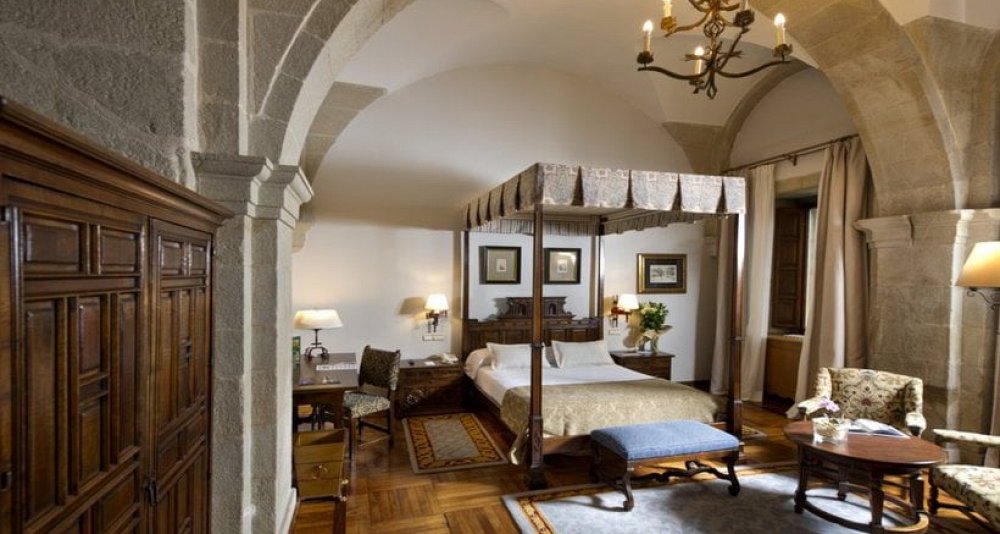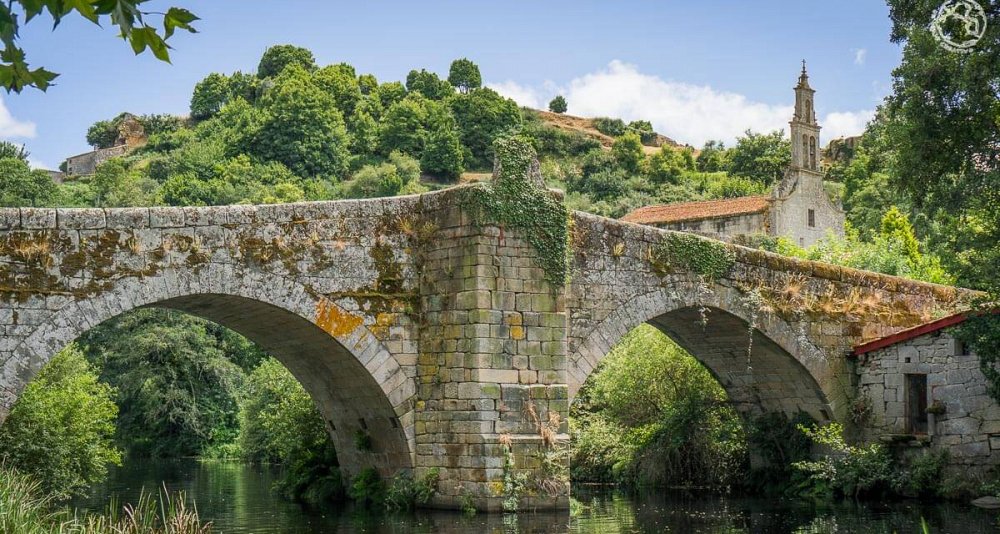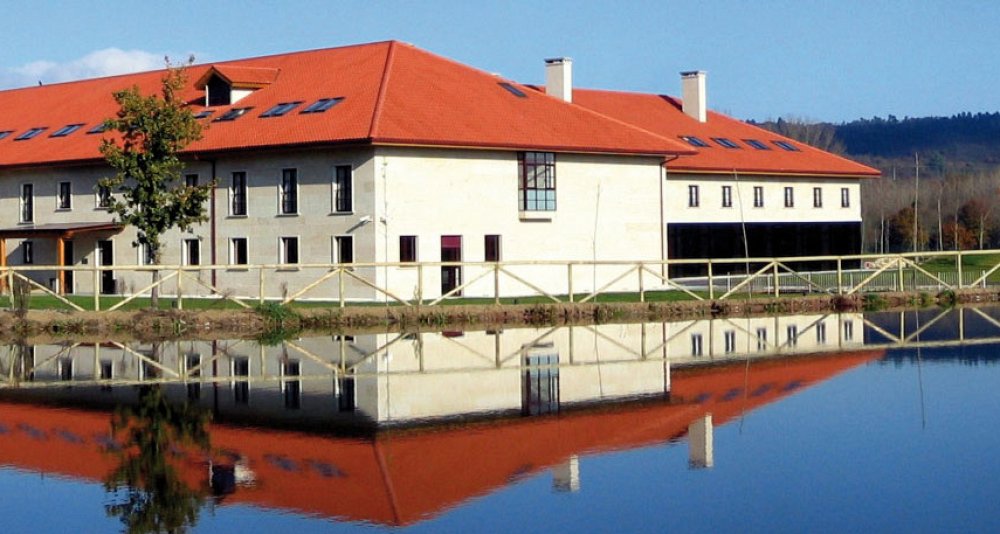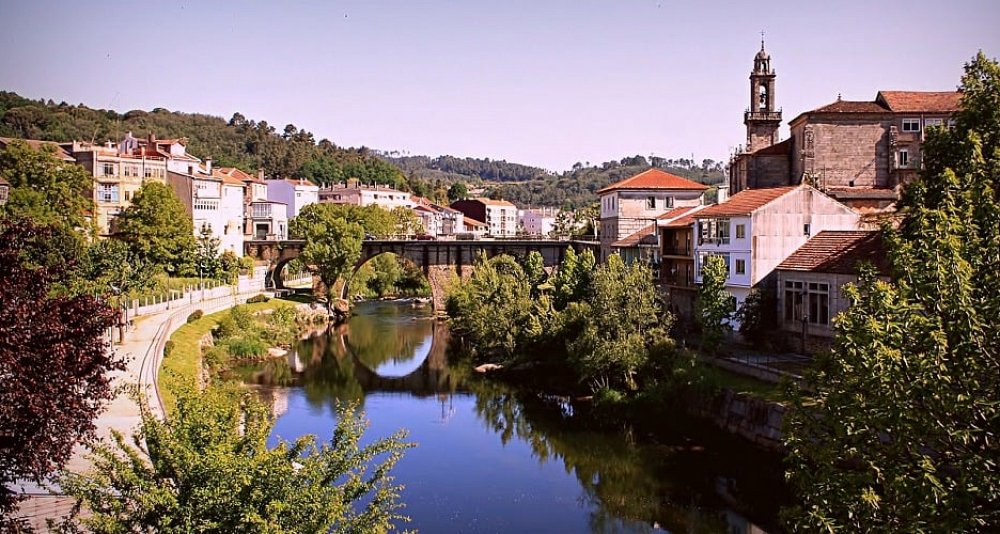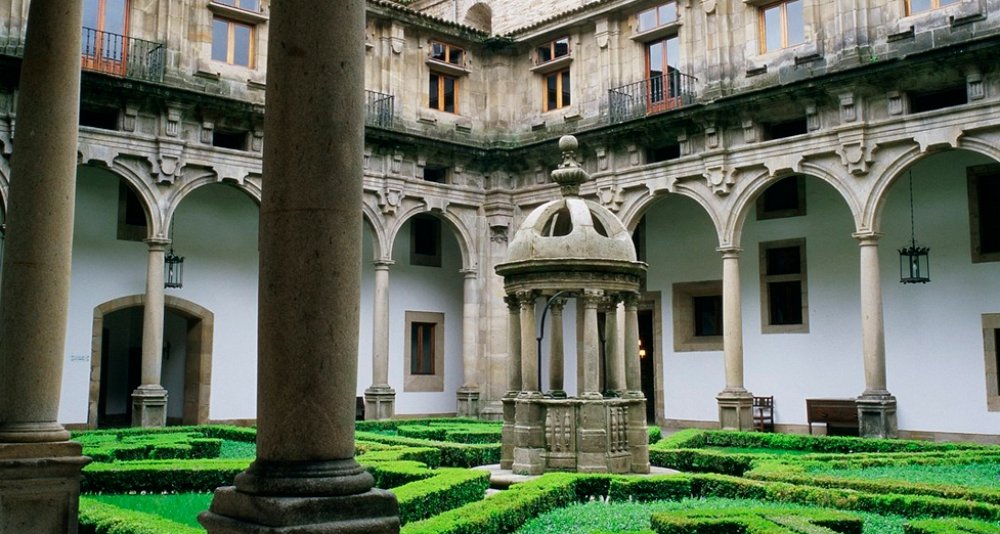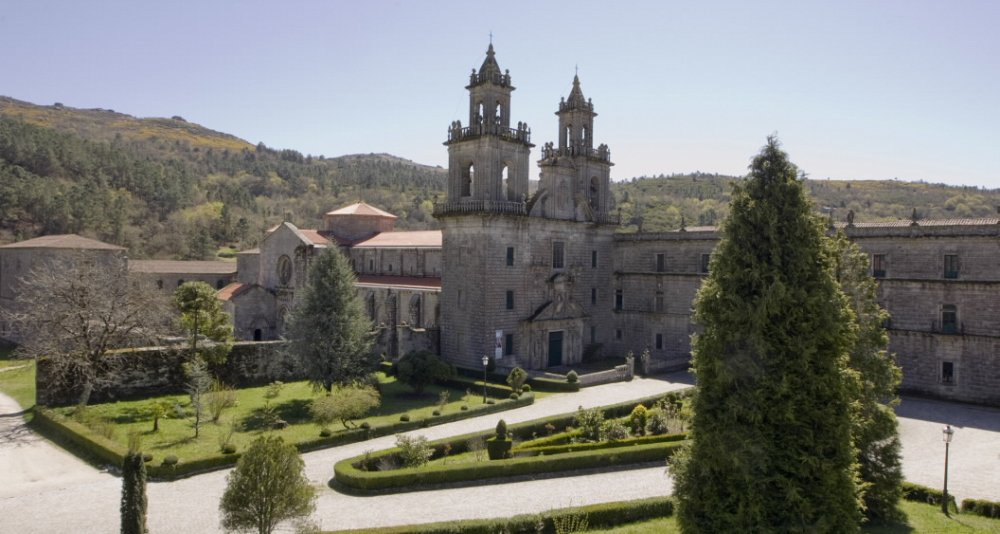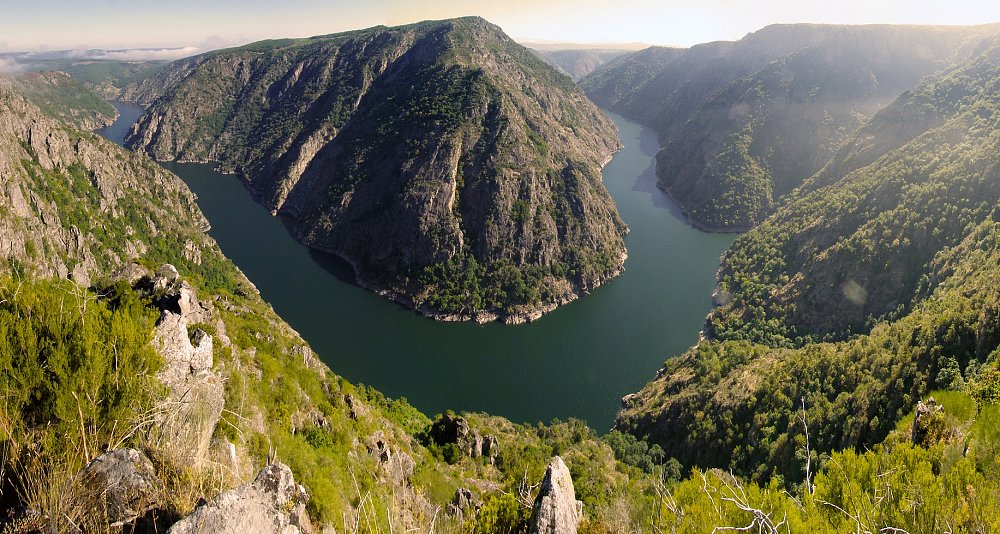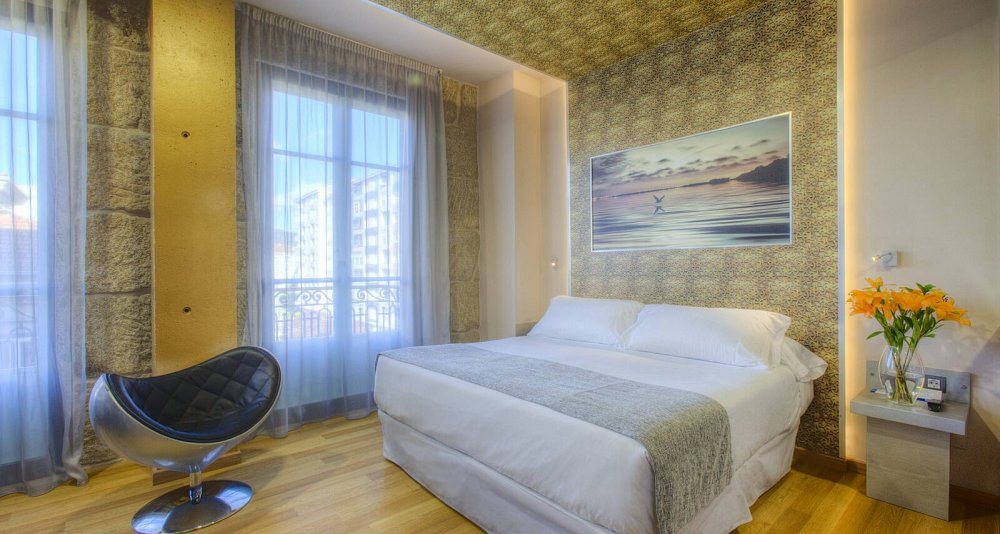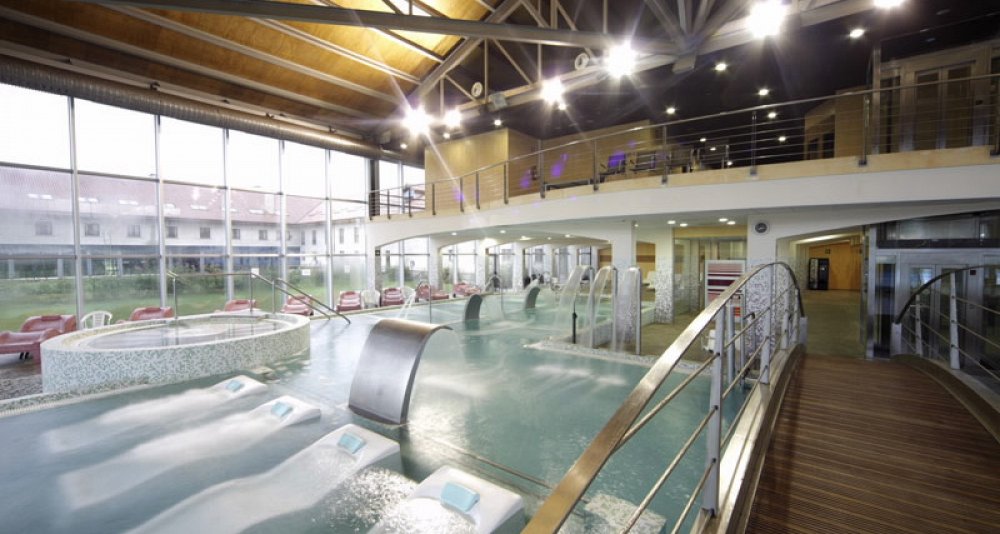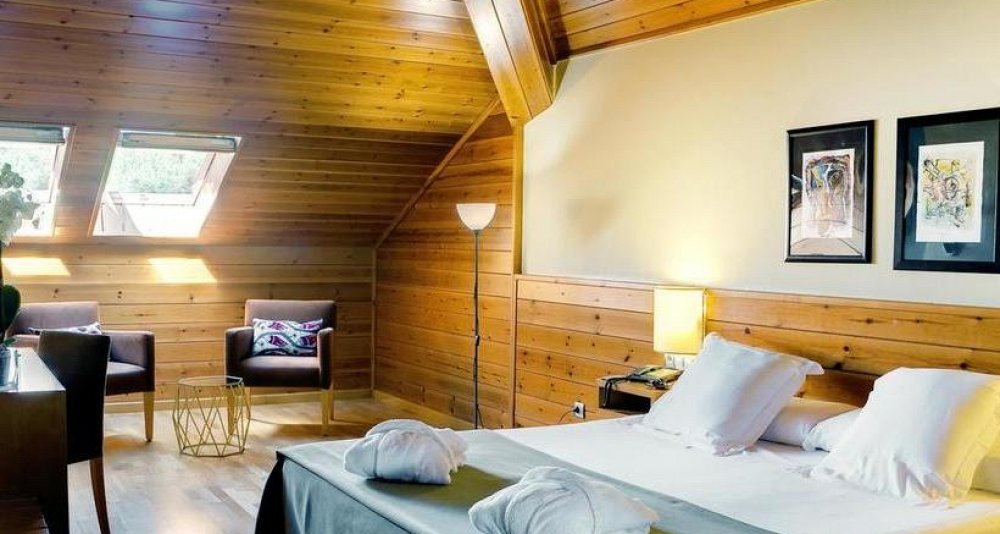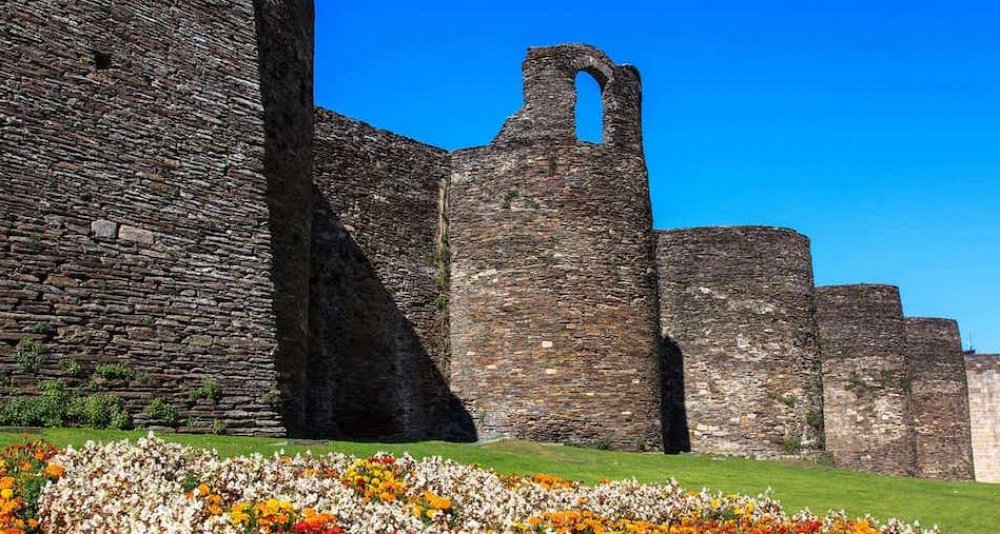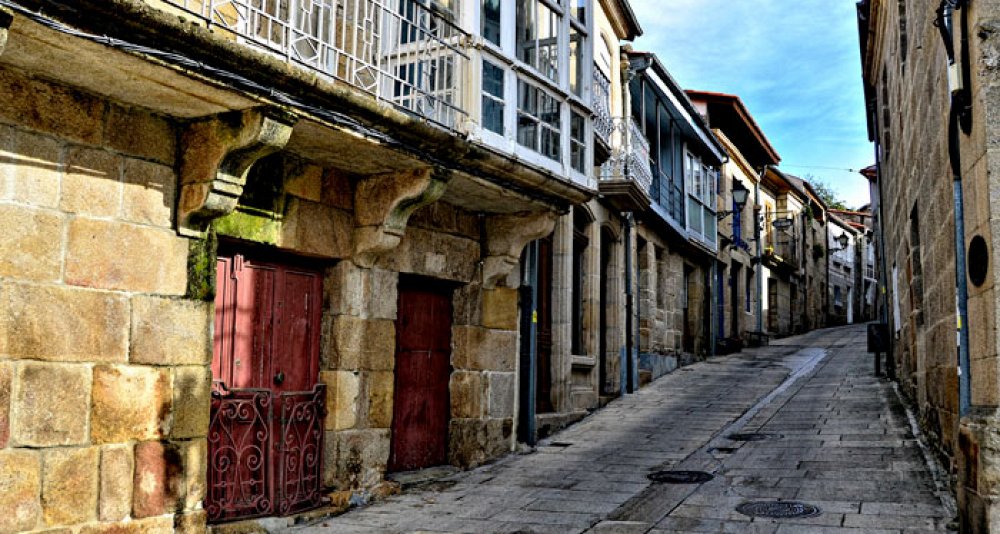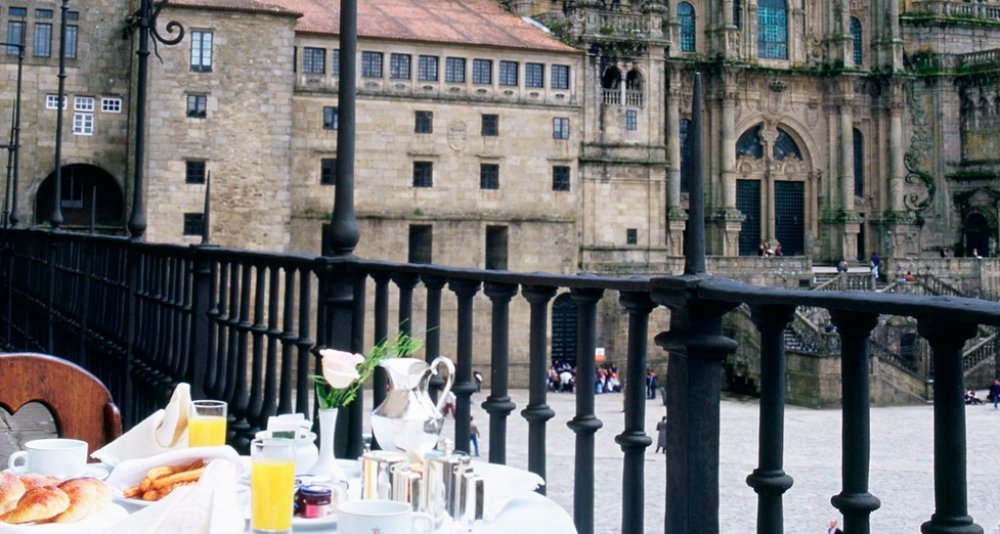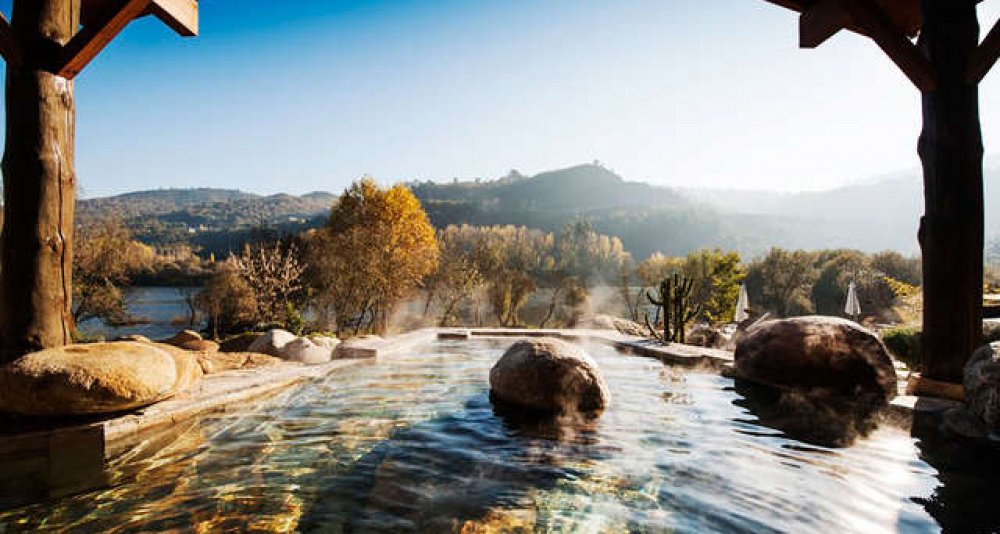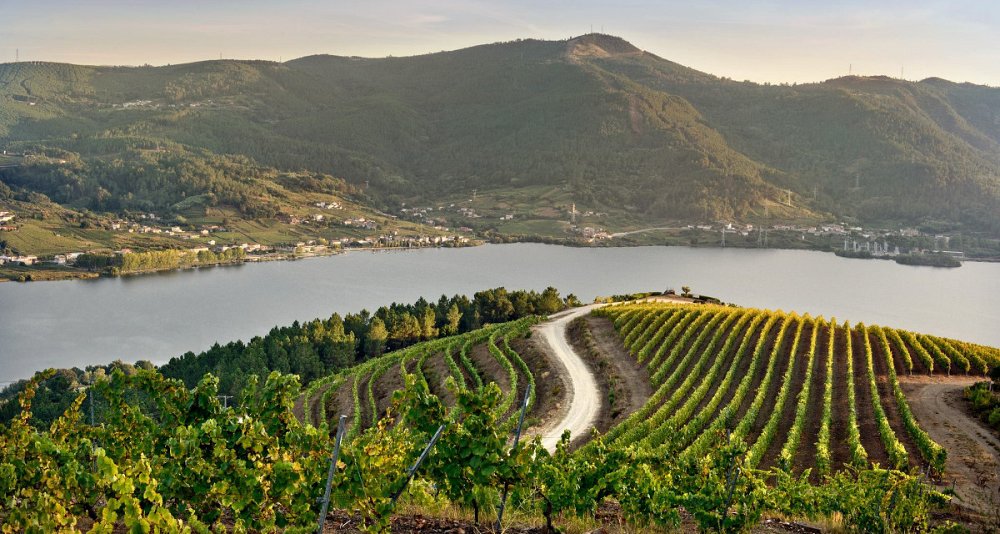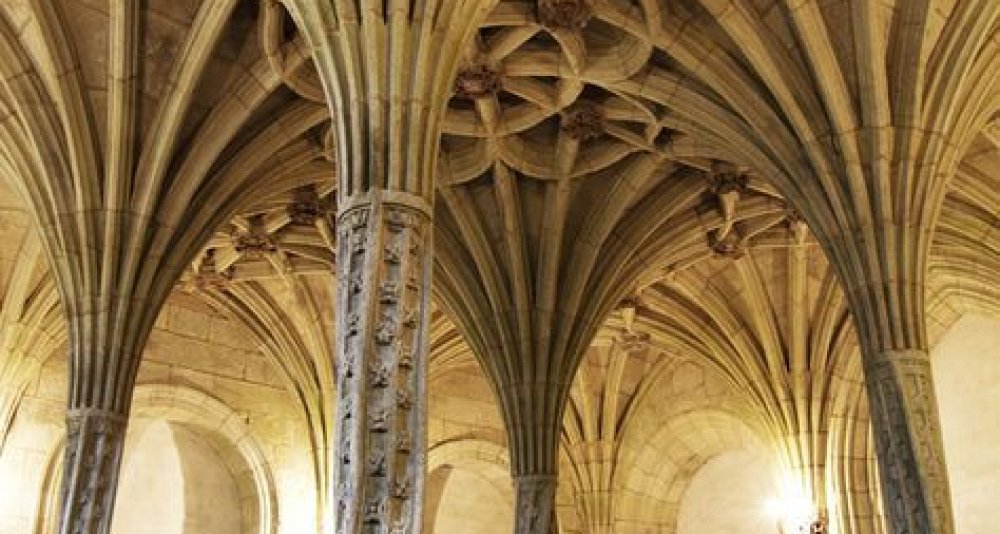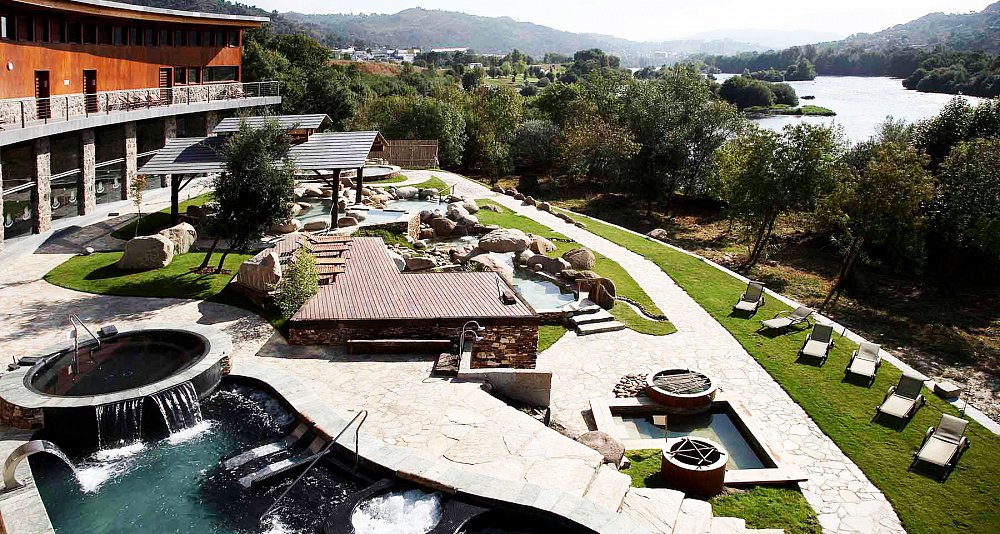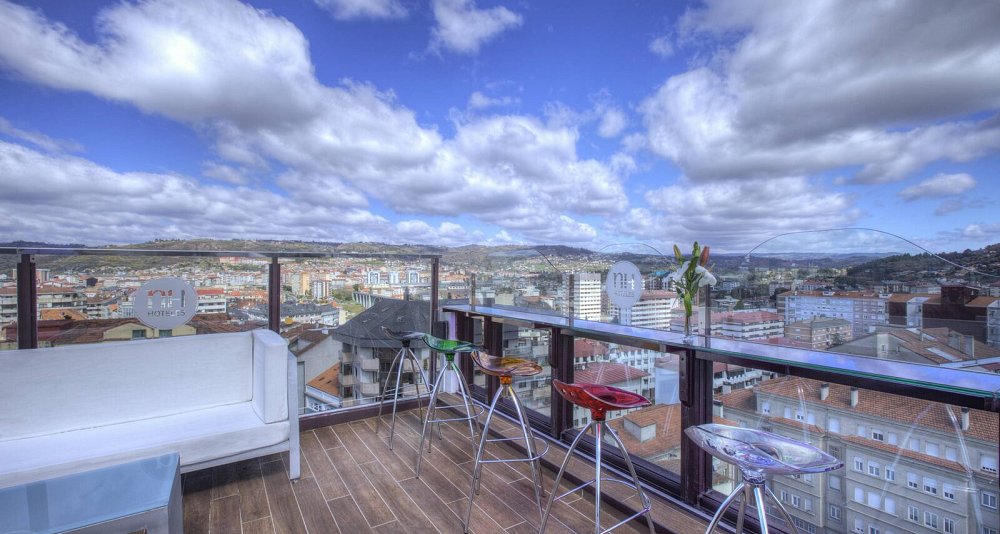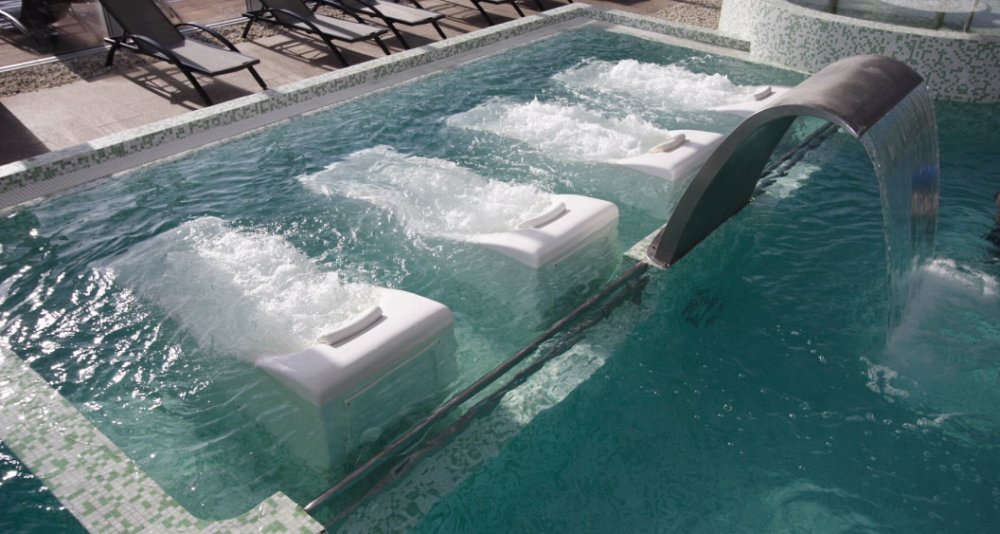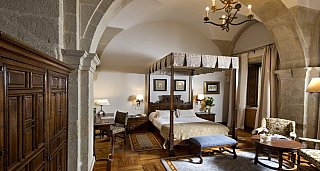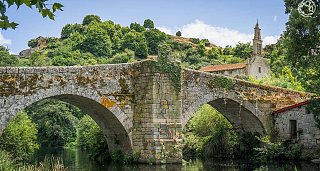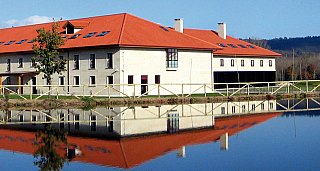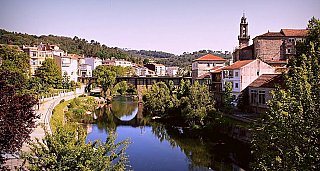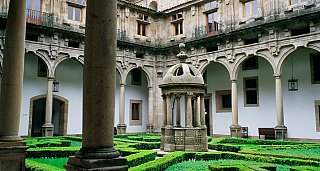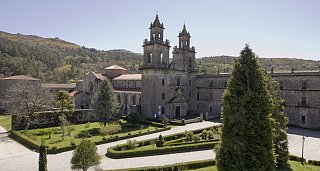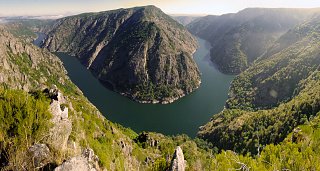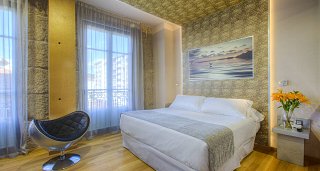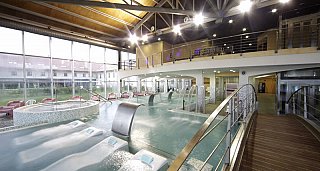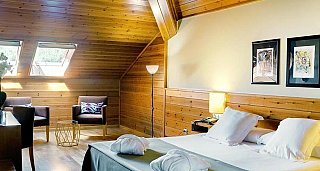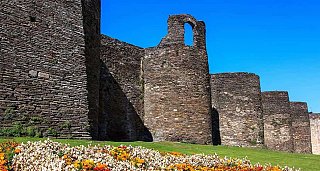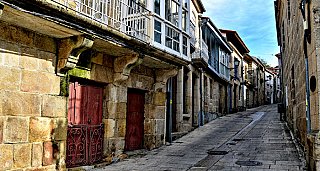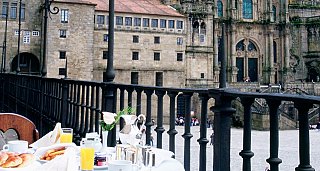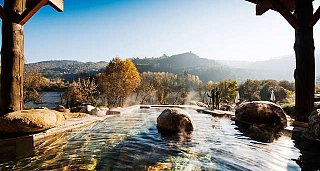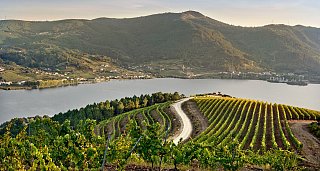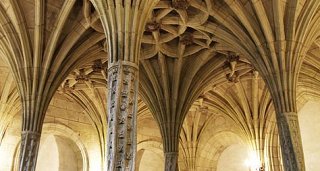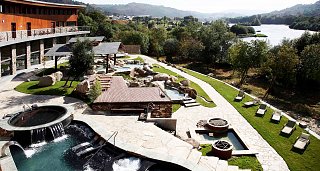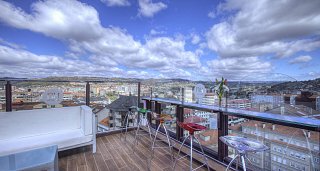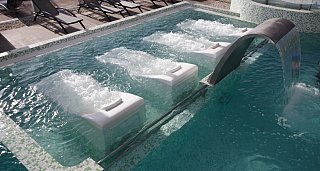 Day 1. Starting Point - Santiago de Compostela
On the first day, our driver will pick you up at the airport or train station and we will go to the designated accommodation in Santiago de Compostela, which will be your resting place for one night. We chose Santiago because it has different stations that we can access easily and thus we take the opportunity to see this magnificent city. This day, after check-in at the hotel, we will take a guided tour. We will see different places in this town, declared Cultural Heritage of Humanity, such as its Cathedral, entering through its Pórtico de la Gloria, Platería de Platerías, Plaza del Obradoiro or the Parador Reyes Católicos.
After the tour and if time permits, we can take the opportunity to try its exceptional cuisine such as Galician broth, octopus, pork loin, cheeses and wines.
We will end the day sleeping in the assigned accommodation.
Day 2. Santiago - Monastery of Oseira - Allariz - Ourense
After a good rest in the accommodation in Santiago we will have breakfast and check-out. Our driver will be waiting for us to travel towards Ourense making some very interesting stops.
The first visit will be the Monastery of Oseira, a monastery that after a century of neglect underwent a restoration where a remarkable library and a small archive were added. Then a group of Cistercian monks settled in and worked very hard to bring the town back to its greatest splendor. A must see place passing so close to it.
Depending on the time we have, there are two options. If we have the opportunity, it would be advisable to do both. In Ourense we can check-in and visit the city and eat or we can go to a municipality called Allariz. It is a charming place that received the European Urban Planning Award for the rehabilitation of its historic center where we can also enjoy its gastronomy and then visit Ourense.
After a fairly full day we will rest at the chosen accommodation in Ourense.
Day 3. Ourense - Viña Costeira Winery - Ribadavia - Castelo de Ribadavia - Outariz Hot Springs
Once we have had breakfast at our accommodation in Ourense, our driver will transfer us to Ribadavia, where we will enjoy a guided tour. Ribadavia, which is a fascinating place on the banks of the Avia river; it is a pleasure to walk through its beautiful streets. In the town we find several places to eat or simply have some tapas. In the same town we will find the Castelo de Ribadavia very close to its main square.
After this guided tour of the old town of Ribadavia, we will be transferred to the D.O. Ribeiro called La Viña Costeira, including a special wine tasting.
We will have the option to eat at the Viña Costeira winery or have the driver drive us back to Ribadavia to eat and enjoy his excellent gastronomy.
After resting the meal, we go to the Outariz Thermal Baths, where we can freely choose to relax with an open-air thermal bath.
The Thermal Baths are a place of Zen relaxation where you will find all the comforts of oriental civilization with its most innovative Japanese-inspired techniques.
Finally, we will return to the accommodation and enjoy a good rest in Ourense.
Day 4. Ribeira Sacra - Catamaran Route through the Sil Canyon - Monforte de Lemos - Spa
We will start the day having breakfast at the accommodation in Ourense. After check-out, our driver will head to the Monastery of Santa Cristina de Ribas de Sil, which was one of the most important monasteries in the Ribeira Sacra during the Middle Ages, but in the confiscation of 1835 the place was definitively abandoned. Much of the monastery is preserved in good condition and is in a spectacular area with wonderful views of the Canyon.
Following the river near the Ribeira Sacra Viewpoint in Vilar de Cerrada, we find the Santo Estevo Pier where we will enjoy a Catamaran Cruise through the Sil Canyon.
According to mythology, the Sil Canyon was the result of one of the feelings most closely linked to human beings, jealousy. Jupiter, father of the gods of Roman mythology, was totally in love with Galicia, Juno, his wife, seeing the love he professed for the community decided to create a wound that would make Jupiter disenchanted with the area, the Sil Canyon. Far from achieving his goal, he became extremely angry with Juno whom he eternally condemned to wander through the wound created.
On this catamaran ride along the river, you will be able to admire the falls that reach 500 meters in various areas, the slopes of more than 70% or the canyon walls with lower slopes where the centenary vineyards of the Denomination of Ribeira Sacra Origin.
For lunch we can go to Monforte de Lemos where we can make a stop on the way at the Santo Estevo de Ribas de Sil Monastery, a Baroque and Romanesque monastery with an origin that dates back to the 6th and 7th centuries. After eating in Monforte de Lemos we can visit the Monastery of San Vicente do Pino, which is a monumental complex guarded by the remains of the Castle of San Vicente, of which the Torre del Homenaje and its walls are preserved.
When we finish, we will go to the accomodation where we will have the opportunity to enjoy a great "relax" moment.
Day 5. Monasteries of Samos - Sarria - Lugo
After breakfast and check-out of the Monforte de Lemos accommodation (if we wish before we can have a thermal bath), our driver will pick us up at the agreed time and we will go to the Monastery of Samos, where we will enjoy a guided visit.
The Monastery of San Julián and Santa Basilica de Samos, has an early medieval origin, specifically from the time of the Visigothic Kingdom in the 7th century, its foundation being attributed to San Martín Dumiense and renovated by San Fructuoso.
Unfortunately, two great fires star in the most outstanding events in the recent history of the abbey, which, at present, shows no trace of them and later became the headquarters of the Benedictine Order.
With the visit concluded, we have the option of eating in Samos or Sarria, or directly heading to Lugo to eat. Once we are in Lugo we will visit the city (free visit), where undoubtedly what stands out most are the Roman walls of the ancient Lucus Augusti. We can see in its old town its provincial museum, the Casa dos Mosaicos and its cathedral.
We will spend the night in the assigned accommodation.
Day 6. Lugo - Santiago
We will have breakfast at the hotel in Lugo, and after checking-out our driver will continue our route back to Santiago de Compostela through the municipalities of the Camino de Santiago Frances.
Once we arrive, we will check-in at the assigned accommodation in Santiago de Compostela. When we are ready and as on our first day we will not have been able to dedicate all the time it deserves to Santiago, we will spend the rest of the day walking and enjoying the city that started this adventure.
Day 7. Breakfast and End of Services
After breakfast, we will check-out at the hotel and according to the departure time of the plane or train, we will go to the airport in Santiago de Compostela or the train station.
We wish you a safe journey back hoping that you have enjoyed these days in Galicia!
The meeting point will be the Santiago train station or the Santiago de Compostela airport where our driver will pick you up in a 5, 7 or 9-seater vehicle depending on the number of passengers that make up your private group.
It is advisable to always wear comfortable clothing and comfortable shoes at all times during the experience.
Some of the routes are longer than others and it would be a good idea to plan departure times well in advance.
NO CANCELLATION FEES up to 7 days before the start
7 days / 6 nights accommodation + breakfast in Pazos, Paradores and Charming Accommodations
Private transfers in tourism of 5, 7 or 9 seats
Guided tour in Santiago de Compostela
Guided tour in Ribadabia
Guided tour of the Viña Costeira Winery, vineyards, elaboration and special tasting
Catamaran route through the Sil River Canyon in the Ribeira Sacra
Guided tour of the Monastery of Samos
Complete route itinerary
Basic Travel Insurance
Free Cancellation Insurance (up to 30 coverage, including Covid'19)
Telephone assistance service en route
It doesn't include
Visit to the Samos Monastery. Reservations are not allowed. Donation price: €5 to be paid in cash
Visit to the Oseira Monastery. Reservations are not allowed. Donation price: €3.5 ti be paid in cash
Tickets to the Outariz thermal baths. Reservation is not allowed. Entrance price Adults: € 5.7. Children: € 4.85
Additional options
Supplement for single room: € 360 / Person
Half board supplement: € 310 / Person
HOW TO FORMALISE YOUR RESERVATION
Our travel agency advised to book minimum 15 days in advance for a better management. It remains feasible to book this gateway although is made less than 15 days. However it is recommended to do it with greater time in advance.
A deposit of 60€ will be required so as to formalise the reservation.
Once your reservation has been formalised, shortly after, our team will be en contract with you to specify all of the details.
Once the reservation is finalised, we will send you all the information for your compliance.
Once all the services have been booked and confirmed, the client must make full payment minus the deposit paid in advance, 15 days before the beginning date.
In case the reservation has been formalised less than 15 days before starting date, the client must paid in full the total amount from € per person.
Up to 7 days before the start date, there is no cancellation fee. In the unlikely event that it gets cancel, the deposit will get refund in full.
If you require any further information, please contact us via email info@getingalicia.com or mobile/whatsapp
(+34) 639 935 925
Thank you for trusting www.getingalicia.com
If you desire to visit GALICIA there are more than 1500 different types of accommodation, such as Boutique Hotels, Hostels, Galician traditional houses, Estate Houses, Spa-Hotels, Thalassos, B&Bs, Apartments... For further information please click here
Privacy Policy
This organization will keep the information confidential and use it exclusively to provide the services requested, with all the legal and security guarantees mandated by Organic Law 15/1999, of the 13th December on the Protection of Personal Data.
Get in Galicia commits to not passing on, selling or sharing the information with third parties without express approval. Furthermore, Get in Galicia will delete or rectify the information when it is inaccurate, incomplete or ceases to be necessary or relevant to its purpose, in accordance with the terms of Organic Law 15/1999 of the 13th December, on the Protection of Personal Data.
The user can withdraw the consent they have provided and exercise their right to access, rectification, cancellation and opposition by communicating with the corporate management of Get in Galicia duly identifying themselves and providing concrete proof that they possess the right they wish to exercise.
Get in Galicia adopts all the security levels required by said Organic Law 15/1999 on the Protection of Personal Data and its development guidelines. However, Get in Galicia accepts no responsibility for damage and harm caused by changes third parties may make to the user's computer systems, electronic documents, or files.
Get in Galicia may use cookies during the provision of its website services. Cookies are physical files of personal information stored in the user's own computer terminal. The user has the capability to configure their navigator to prevent the creation of cookie files or to warn that they have been created.
If the user chooses to leave our website via links to websites which do not belong to Get in Galicia, the company accepts no responsibility for the privacy policies of other websites or the cookies they may store on the user's computer.
Our policy on electronic mail is organized to only send emails which you have requested, or agreed to receive.
If you prefer not to receive these messages by electronic mail we offer the option of exercising your right to cancellation and refusal to receive messages, in accordance with the terms of Title III, article 22 of Law 34/2002 on Computation and Electronic Commerce Services Provided to Society (LSSI).