Santiago Guided Tour, Cultural and Gastronomic
The ideal tour for those who have little time to visit this beautiful city, or for the tired people of the Camino, who do not want to leave without knowing the essentials and, in addition, get to know a little about Galician gastronomy.
This tour will allow you to know the Cathedral and all its facades, as well, the squares that surround it (Obradoiro, Inmaculada, Azabachería, Quintana, Platerías and Fonseca), and the buildings, stories and legends of each one. Then, the Gastronomic Activity begins.
The customer can choose between a cheese tasting or wine tasting, all of them Galician products in a selected place with the explanation of the products that will be tasted.
Cheese tasting:
- Glass of wine or Estrella Galicia (Beer) or Refreshment (Drinks with alcohol only to people over 18). - Tasting of 4 cheeses: San Simón da Costa (Don Crisanto), Tetilla cheese, Artelac and CampoCapela.
Wine tasting: - Whites: D.O. Ribeiro (Treixadura), D.O. Rías Baixas (Albariño), D.O. Valdeorras (Godello). - Reds: D.O. Ribeiro (Brencellao and Sousón), D.O. Ribeira Sacra (Mencía). - Accompanied by croutons and appetizers (nuts and bread pizzas). *D.O = Guarantee of origin.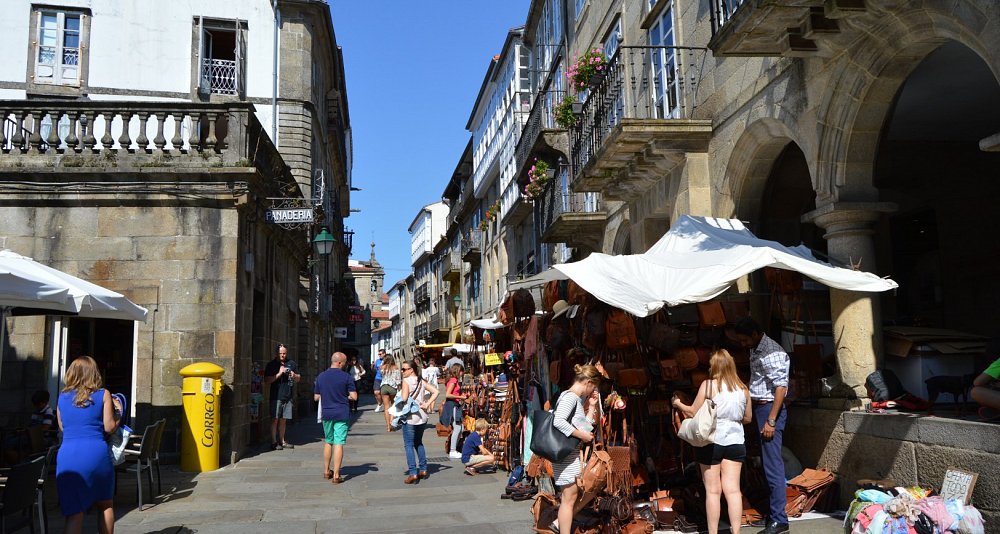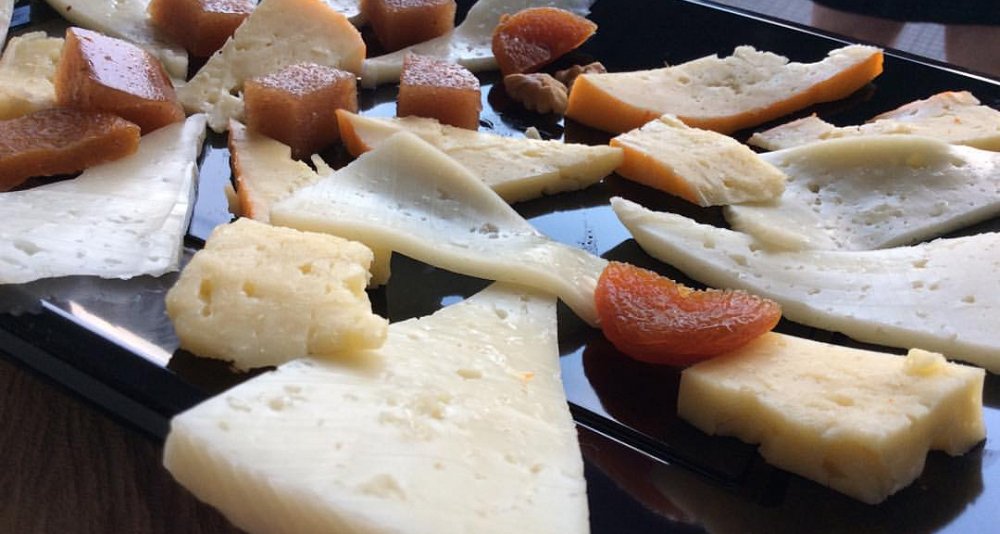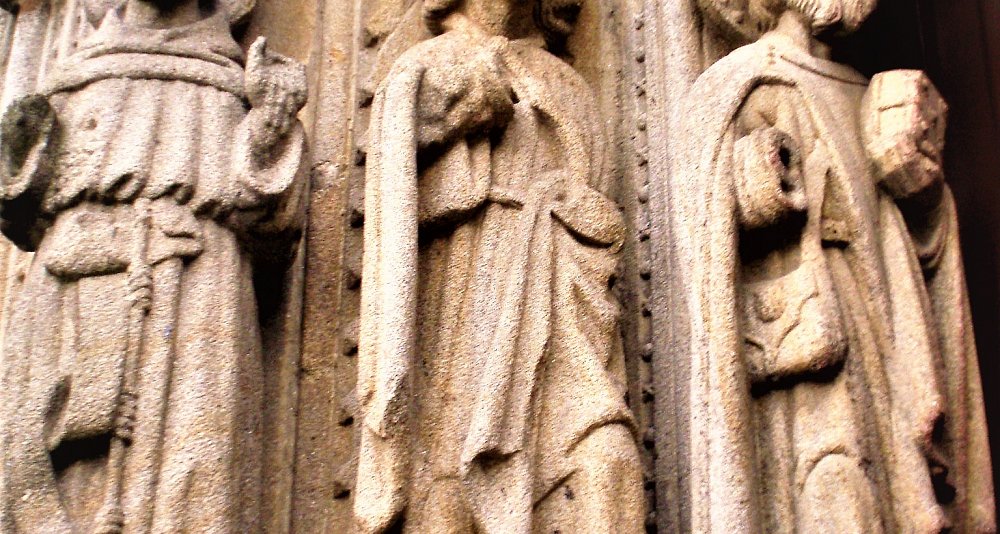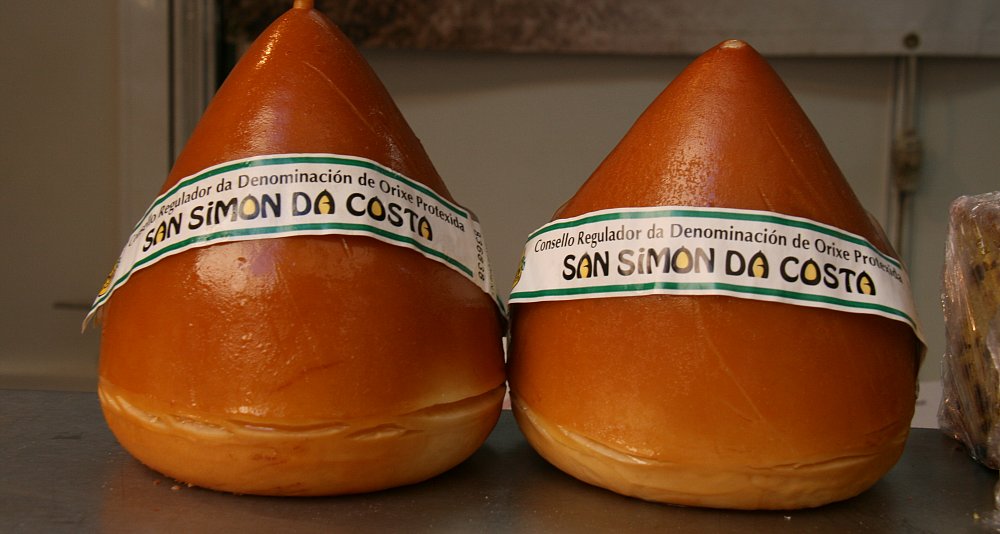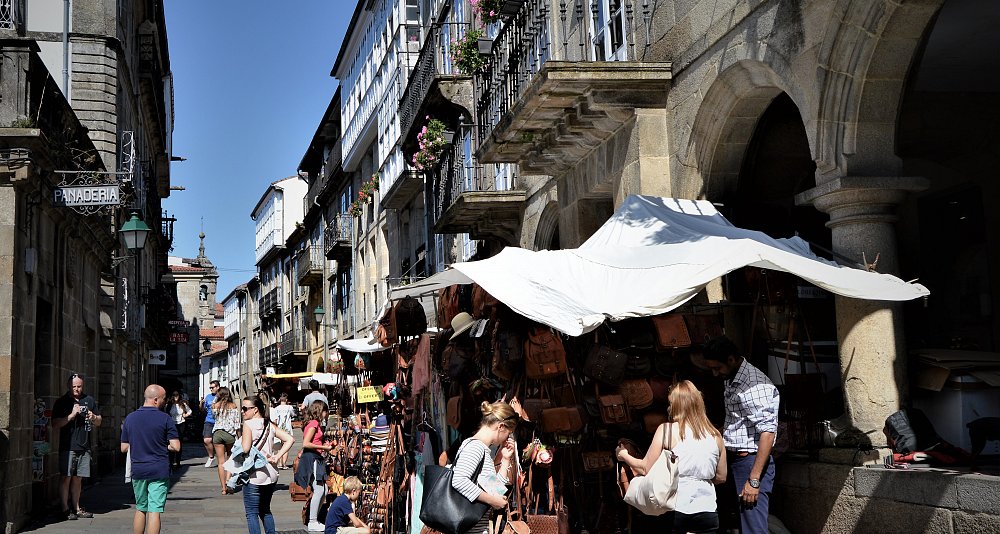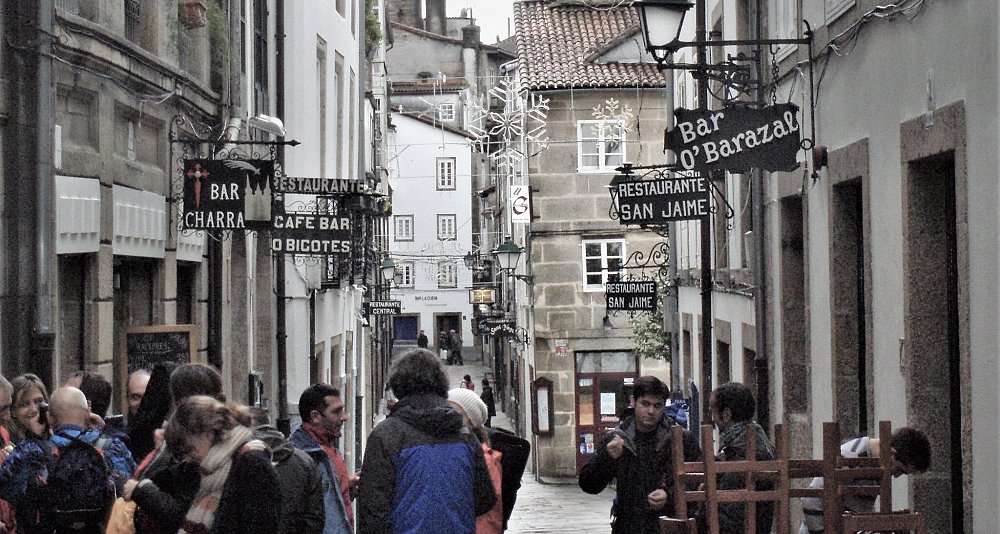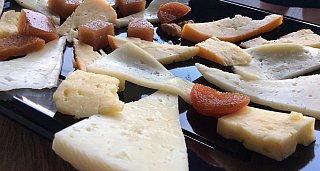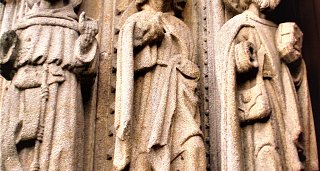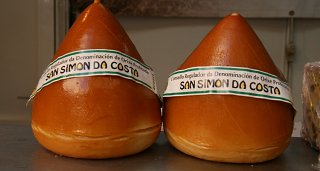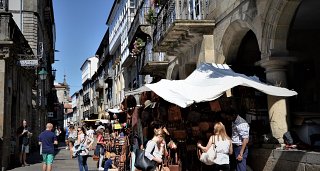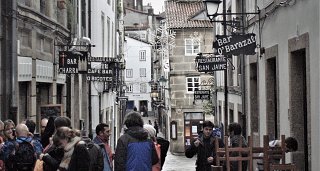 Meeting point in Obradoiro Square.

Visit to the Cathedral, facades and squares that surround it.

Gastronomic activity, cheese or wine tasting.

End of guided tour.
Obradoiro square, Santiago de Compostela
Minimum number to perform the service: 2 people.
Guided tour through the Cathedral and squares that surround it: Obradoiro, Immaculate, Azabachería, Quintana, Platerías and Fonseca.
Tasting of Cheese and / or Wine D.O. Galicia.